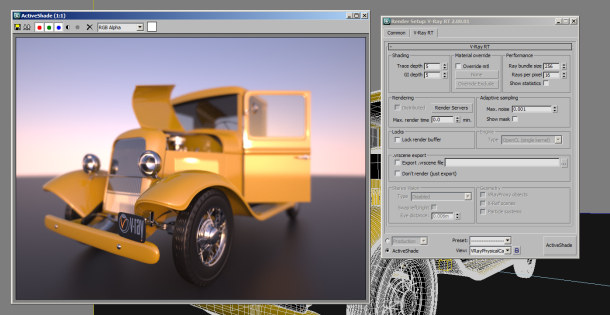 Chaos Group has unveiled the new GPU-accelerated version of its V-Ray RT preview rendering system. Previously CPU-based, the technology is currently in open beta and will then become part of V-Ray 2.0.
The developer claims that V-Ray RT GPU allows render speeds up to 30 times faster than its predecessor. Interestingly, V-Ray 2.0 for 3ds Max will contain both the CPU and GPU versions of V-Ray RT, along with the standard V-Ray production renderer.
The open beta is open to existing registered V-Ray RT users, then the official release is scheduled for 6 December 2010. Pricing information (it's quite complex) can be found here on the Chaos Group website.
Watch the announcement of the beta programme here:
http://www.youtube.com/watch?v=9fN0ITa44m8
And Chaos Group main man Peter Mitev demonstrating V-Ray RT GPU here (two parts):
A couple more tech demos (setting up shaders, then V-Ray Sun and Sky and the Physical Camera):