Before there was Avatar,  only one group of alien felines rocked my afternoons after school, the Thundercats. I loved this show and if this news doesn't make you giggle, well then I find your lack of awesome disturbing.
The WB announced that a brand new Thundercats series is underway! It was not too long ago that Stephen Perry, writer of the original Thundercats series, was found murdered. It is a shame he will not be able to contribute but the higher ups at WB had this to say:
"The new ThunderCats will appeal to viewers who have loved the characters all their lives as well as young newcomers to the franchise. A sweeping tale combining swords and science and boasting ferocious battles with the highest of stakes, the grand origin story of Prince Lion-O's ascension to the throne – and of those who would thwart his destiny at any cost – takes on epic dimensions in this sharp new telling. As the forces of good and evil battle each other in the quest for the fabled Stones of Power, Lion-O and his champions learn valuable lessons of loyalty, honor and mortality in every episode."
I have to admit I am excited, but still skeptical. Upgrading an 80s television series for  audiences today does not always work out so well, I mean look at the new He-Man and the Masters of the Universe. I hope they take the source material seriously and we can only hope that this will lead to a Thundercats feature film. Also released was a nice little bit of artwork from the series!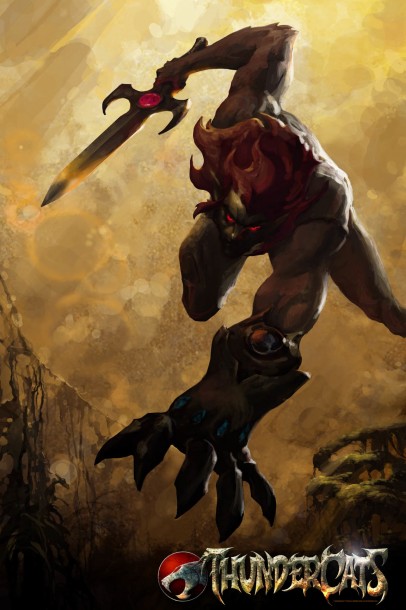 Tags: 80s, cartoon, series, thundercats