Last GDC, the guys from OnLive had a huge announcement at GDC and went very quiet for a year. They're back and now they have a launch date.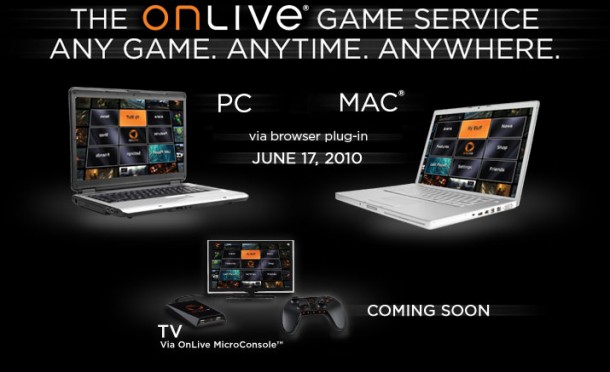 So basically, OnLive is a cloud gaming platform — that means that rather than having a PS3/Xbox36o/whatever console hooked up to your TV where you buy games and install them, you run them on the server cloud and it streams over the internet. All you need is a little OnLive set top box which has limited amounts of processing power. This has many advantages. Games don't need to be installed to play, as you're effectively playing them on the server. You also won't need to rush out and buy a new console, as OnLive keeps adding more servers to the cloud. All you need is a fat internet connection and sustainable connection. OnLive uses streaming video technology, so the tech resides on the server and you're effectively just seeing a video being streamed down.
At a keynote at GDC, OnLive announced a launch date of June 17, 2010. Monthly subscription will be $14.95. Initial games will be from publishers EA, Ubisoft, 2K Games, THQ and Warner Bros.
Tags: cloud gaming, gdc, onlive