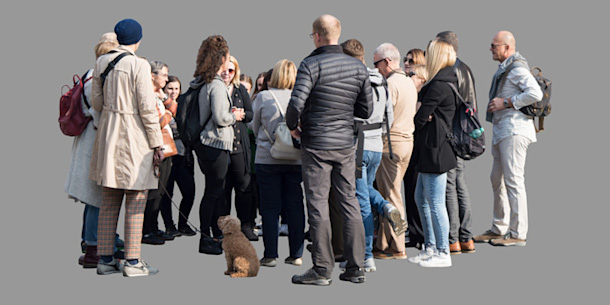 CG studio Kaiserbold has released a pack of 25 free cutout people for use in visualisation work.
The images show white Europeans of various ages, dressed casually, both individually and in a range of groups, and are provided in PNG format between 1,500 and 4,000px in width.
The cutouts are licensed for personal and non-commercial use only.
Kaiserbold has also released a pack of 25 free sky background images, showing cloudy and partly cloudy skies at various times of day. The files are in JPEG format, at 5,000 x 2,812px resolution.
The sky backgrounds are licensed for commercial use.

Read more about the 25 free photographic cutout people on Kaiserbold's blog (Includes download link)
Read more about the 25 free sky backgrounds on Kaiserbold's blog (Includes download link)
Tags: arch viz, architectural visualization, commercial use, cutout people, download, entourage, free, Kaiserbold, photographic cutout, sky background