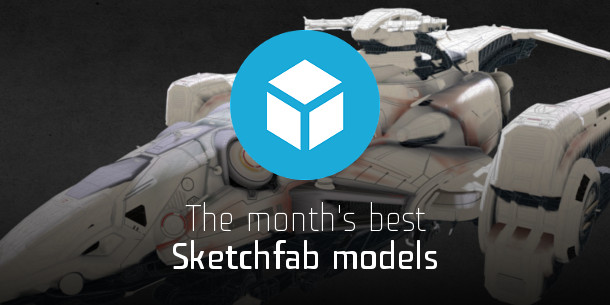 Sketchfab provides a simple way for anyone to publish and share their 3D models online. To celebrate the best in real-time 3D art, we asked the Sketchfab team to pick the 10 greatest models uploaded to the site this month.
To interact with a model in 3D, click the large Play icon in the centre of the frame.
To find out more about a model, click the small Sketchfab logo on the bottom left of the frame.
Winner of Roberts Space Industries' The Next Great Starship contest to create a new ship for Star Citizen.
See alternative renders of the character on Samuel's ArtStation gallery.
World of Warcraft fan art. See a WIP thread for the character on Polycount.
Based on a concept image by Phobs for Bubble Comics' Demonslayer.
See wireframes and more screenshots in Sander's ArtStation gallery.
Game of Thrones fan art.
Want to vote for a model of the month? Just Like your favourites on the Sketchfab site, or upload your own!
Tags: best 3D models, best real-time models, June 2016, models of the month, real time, Sketchfab