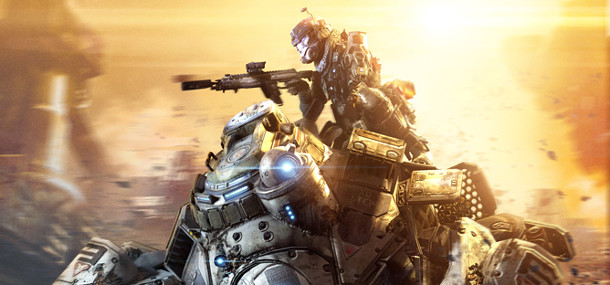 The Gnomon School of Visual Effects is holding a free exhibition of artwork from Titanfall, Respawn Entertainment's first-person shooter, in the Gnomon Gallery at its Hollywood headquarters next month.
The game pits players against one another in online multiplayer matches set on a futuristic, war-torn planet, in which they take the role of pilots of giant mech-style 'titans'.
The show features over 60 pieces of artwork from the game, created by both Respawn's own staff and concept artists like Iain McCaig, including characters, weapons, spacecraft, environments – and the titans themselves.
The opening reception for The Art of Titanfall is from 7-11pm PT on Saturday 3 May 2014, and the show runs until 3 July.
Read more about The Art of Titanfall on the Gnomon Gallery website (Includes directions and opening hours)
Tags: Concept Art, exhibition, free, Gnomon, gnomon gallery, Gnomon School of Visual Effects, making of, show, The Art of Titanfall, Titanfall, videogame