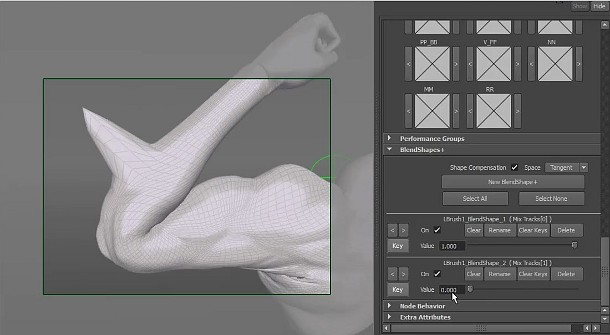 LipService 5.0's new BlendShapes+ feature enables blendshapes to be sculpted directly over one another.
Joe Alter has posted an interesting video of a new feature in his LipService sculpting and animation toolset for Maya 2008 and above that changes the way blendshapes can be created.
BlendShapes+ enables blendshapes to be sculpted on characters outside of the rest pose, or sculpted on top of one another. The new blendshape can then be controlled independently of the existing set.
The tool is intended to enable artists to modify blendshapes once a character has been rigged. Alter says it is agnostic of the underlying structure of the rig, and can even be used on top of a cloth simulation.
Updated 10 May: BlendShapes+ is available on the current build of LipService available on Joe Alter's website.
Alter also notes: "It's also worth mentioning that all our tools are multi-level. If you add some subdivision levels (like Mudbox), you can sculpt all those offsets at any resolution."
Watch a demo video of BlendShapes+ in action
Tags: Blendshapes+, Joe Alter, LBrush, LipService, Maya, sculpting