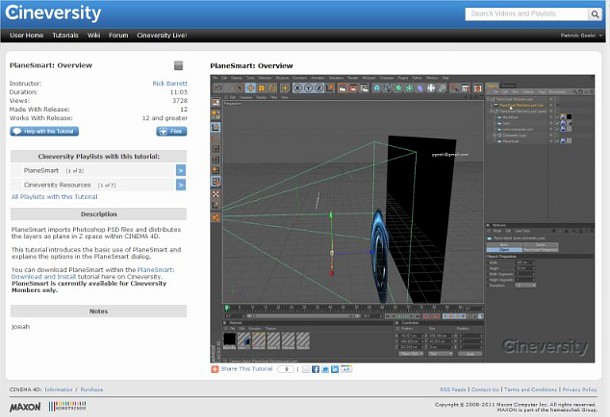 Maxon has relaunched its Cineversity Cinema 4D training website.
The update improves the searching and filtering options on the site, and introduces an new dashboard interface providing an overview of new and recently viewed content.
In addition, users can now create YouTube-style playlists of video tutorials. A range of prebuilt thematic playlists are also available.
First launched in 2006, Cineversity now contains over 2,000 tutorials.
Visit the all-new Cineversity website
Tags: Cinema 4D, Cineversity, Maxon, playlist, relaunch, Training, tutorial, update, video