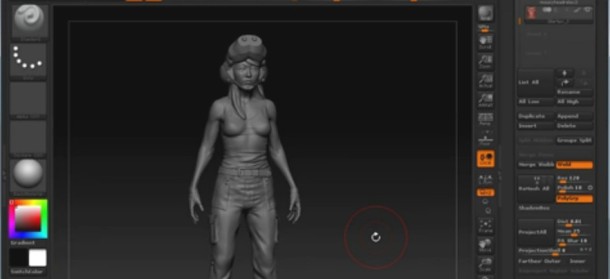 The Gnomon Workshop has released two new free ZBrush tutorials from former Gentle Giant Studios and Ignition Entertainment character artist Mark Dedecker.
The first video, which lasts 20 minutes, covers how to create seams in clothing using polygroups based on the UV shells of a model, and converting UV-based textures into displacement maps.
The second 11-minute video, which is also clothing-themed, covers generating 16 and 32-bit displacement maps and the use of the GoZ plug-in to export data to Maya.
Mark Dedecker's training DVD, Introduction to Character Modeling, is available in our online store, price $69.
View the videos on the Gnomon website (free registration required)
Buy Introduction to Character Modeling in the CG Channel online store
Full disclosure: CG Channel is owned by the Gnomon School of Visual Effects.
Tags: free, Mark Dedecker, The Gnomon Workshop, tutorial, video