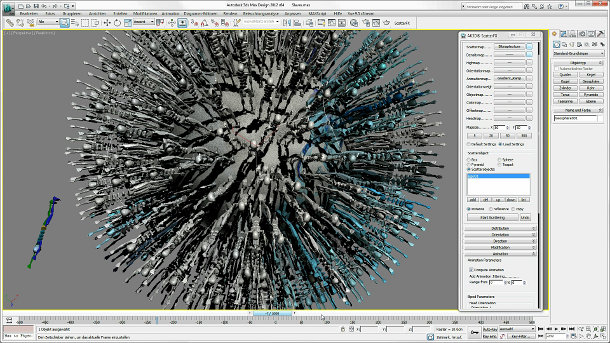 André 'AK3D' Kutscherauer has released a versatile new scattering script for 3ds Max that enables artists to use bitmap images to control the distribution of objects across a surface – or even the animation states of a crowd.
The ScatterFX promo runs through a range of possible uses for the tool – illustrations, personal artwork, distributing trees for architectural scenes – before getting to the really interesting section: controlling characters.
The video shows the script at work creating instant crowds of Biped characters across a surface, whose pose or animation state is dictated by the colour of the underlying map.
Besides the range of potential uses, it looks a lot of fun to play with. ScatterFX costs €49.90 (around $70).
Read a full feature list at the ScatterFX website
Tags: 3ds max, AK3D, Andre Kutscherauer, ScatterFX, script