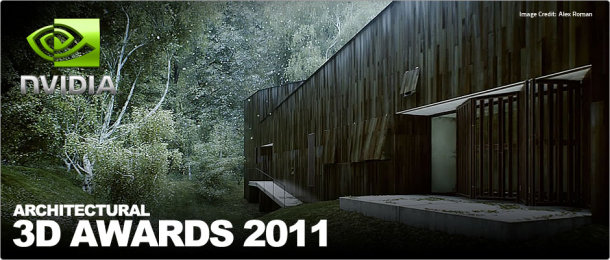 CGarchitect.com has issued a final call for entries to its eighth annual Architectural 3D Awards.
The competition – architectural visualisation's equivalent of the VES Awards or the Annies – is open to everyone in the industry, and includes still, animation and real-time categories.
A panel of expert judges will whittle the entries down to a shortlist of five in each category. The winners will then be announced during the Mundos Digitales Conference in La Coruna, Spain, in July.
Both winners and nominees receive prizes of resources, software and/or hardware – in the case of the animation category winner, with a total value of over $18,000.
Previous winners of the awards include Alex Roman's incredible animated short The Third & Seventh, along with members of leading visualisation houses Neoscape, The Neighbourhood, Uniform and Shanghai's BHAA.
The contest closes on 20 May.
Read more details or enter online
Tags: 20 May, Architectural 3D Awards, CGarchitect.com, closing date, La Coruna, Mundos Digitales