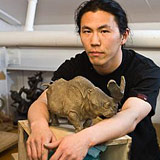 Interested in bizarre, funny and grotesque things from a young age, David Meng had a natural leaning towards creature design. After studying fine art at the University of Michigan, Ann Arbor and taking Dick Smith's Advanced Professional Make-up Course, he joined Weta Workshop in 2004, just in time to work on King Kong and The Chronicles of Narnia.
He has since contributed extensively to many of Weta's other projects, most notably District 9, for which he served as Lead Creature Designer, working on the design of the Prawns. His work has been published in The Art of District 9 and White Cloud Worlds, an anthology of New Zealand fantasy art.
In the Gnomon School of Visual Effects' upcoming online Master Classes, which go out from 11 to 25 February, David shares his thoughts on how to generate personality in a character bust. The class covers both the practical tasks of working with plastaline and armatures, and the creative aspects. We wanted to find out more.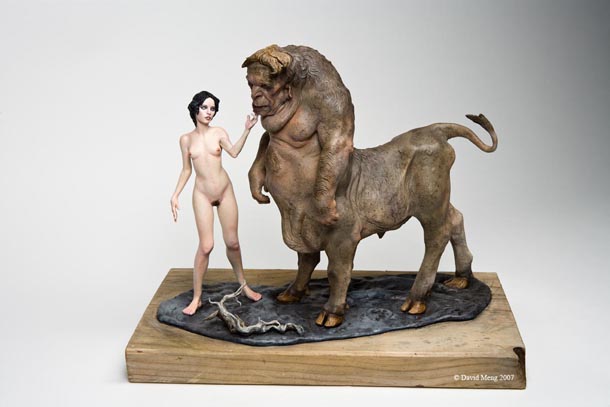 CG Channel: What do you hope people will take away from the class?
David Meng: The importance of trying to think sideways when concepting creatures. There is the first thing you think of when given an assignment, then there is the polar opposite. And then there's something in between. What I always hope to do is come up with the thing that is tangential to the thing in between – if that doesn't sound too much like wankery!
As a rule of thumb, I push designs to the point where they almost fail, but don't. That way, the inherent nervous tension of sitting on the edge will bring far more impact to a design. I hope that comes across too.
And also the importance of putting some degree of drama into one's creature work: I do briefly explain how I feel that the pose of the creature can be just as instrumental to developing its character as how it physically looks.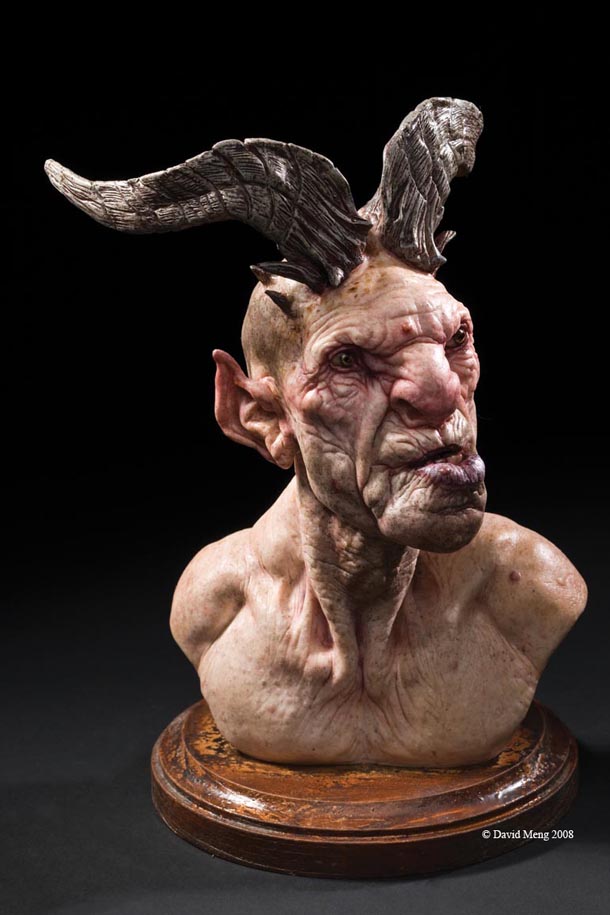 CGCl: What other tip would you give to an aspiring character sculptor?
DM: Personally, I try to work in an appreciation for graphic line work in my sculptures. This is not something that is always called for, as it tends to stylize work a lot, and that may not fit the bill in every assignment. But if you look at the use of line in the work of artists like Arthur Rackham, Egon Schiele or Gerald Scarfe, you'll notice how much character they can weave into faces because of their extreme sensitivity to line. For me, the feel of a face or a limb, or an entire composition, is all dependent on the quality of line used to delineate it.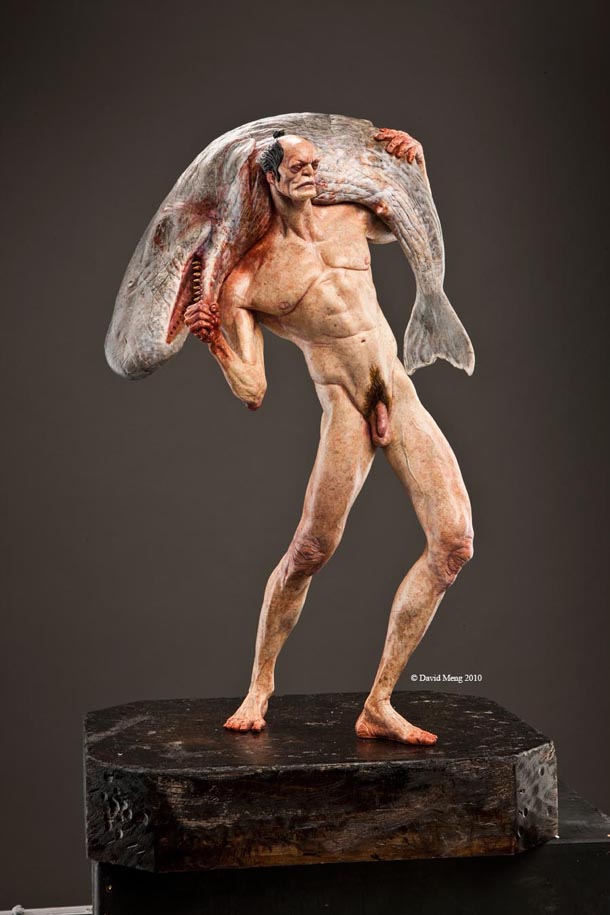 CGC: You work in a very competitive field. Why do you think you succeeded when so many people do not?
DM: I'm not being modest when I say that, on top of whatever abilities I have, it is a certain amount of being in the right place at the right time. I cringe when I think of just how many gifted people aren't getting their big breaks.
So how do you safeguard against this misfortune? There's no fail-proof solution, but a good bet is to go the extra mile, take initiative and show your bosses that you have what it takes to succeed. This might mean working on your own stuff off hours all the time, then bringing it in to show people so they will know you have both creativity and enthusiasm. It may mean that you won't get to party on the weekend, but that might be a sacrifice you have to make to get ahead.
Also, try to put yourself in the path of success. In other words, put your work out there wherever it's most likely to be seen by the right people, whether on the internet, a published book or a gallery. Sow your seeds everywhere you can, and sooner or later, if they are indeed fertile, they're bound to take root.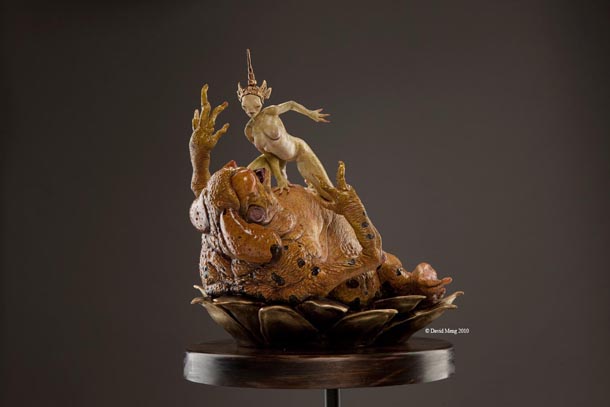 CGC: What part of the process makes you sit back and think: 'This is why I do this job'?
DM: When I'm surrounded with a body of my own developmental work that I am happy with, and there is a growing, organic feeling of excitement. You don't always get your designs picked, but the satisfaction of doing good work you're happy with can be a great high.
CGC: That's all the serious questions. Now tell us something about your work that no one else knows.
DM: If you can keep a secret, some of it is outsourced to Magic Gnomes who live in the moon.
Visit the Gnomon School website to enrol for the Master Classes ($295 for all 12 classes)
View more of David's work on his blog site
Magic Gnomes may be contacted via NASA. Outsourcing fees may vary.
Tags: creature design, David Meng, District 9, Gnomon School of Visual Effects, Master Class, Weta Workshop