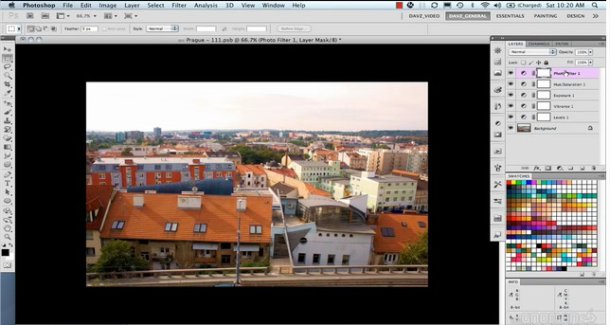 The Gnomon Workshop has just released an updated version of Dave Pasciuto's training DVD, Adobe Photoshop for Digital Production: Essential Techniques for Film, Broadcast and Games.
Aimed at users of all standards needing to pick up the skills necessary for today's 3D generalist or 2D/3D artist, the DVD contains almost eight hours of content on topics such as colour correction, HDR and video.
According to The Gnomon Workshop: "With the release of CS5, Photoshop now offers a variety of new tools and functionality enhancing any workflow, and in this DVD, you will learn the professional methods for compositing, digital painting, photo retouching, design and more."
Dave Pasciuto worked as Lead Artist on a variety of games including Electronic Arts' NBA Live 2000 before moving into film and TV work for a range of leading broadcast clients. He has now returned to the game industry to work for EA Chicago and Robomondo on the new Tony Hawk franchise reboot.
Buy the DVD in the CG Channel store (also available as a direct download)
Full disclosure: CG Channel is owned by The Gnomon Workshop.
Tags: Dave Pasciuto, digital production, Photoshop, professional, The Gnomon Workshop