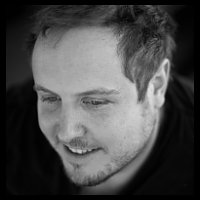 Alexis Wanneroy studied animation at the prestigious Gobelins school in Paris, France. On graduating, he worked as a character animator on Vanguard Animation's World War II animated feature Valiant before joining DreamWorks in 2006, where he has worked on Flushed Away, Bee Movie, Kung Fu Panda and How to Train Your Dragon.
He describes his own personal animation heroes as legendary Disney animator Milt Kahl and Studio Ghibli co-founder Hayao Miyazaki.
In this interview, Alexis reveals what life at DreamWorks is really like and offers his tips for breaking into one of the most competitive fields of 3D, including errors to avoid, and ways to refine your own animation.
CG Channel: Let's start with your current job. What's a typical day at DreamWorks like?
Alexis Wanneroy: I usually arrive at 8am and have breakfast over there. Having your coffee with your co-workers is a good way to start the day: it means you can discuss different projects in a really relaxed athmosphere. The DreamWorks campus is gorgeous, and I think it's one of the best studios in the world to work for.
At 9am, we usually have dailies, where the animators show their work to the director to be approved. It's a good opportunity to see and be inspired by the work of others, but the comments other people have about your own work are also very helpful.
After that, I work until lunch, either on animation, or in meetings with other departments concerning the sequences I'm working on. Sometimes we shoot our own reference footage to help us visualise the shots we're working on.
At 12am, it's lunch time. There are a bunch of Gobelins people at DreamWorks and we usually like to have lunch together. After that, I animate all afternoon, sometimes with a break for a coffee or a game of football.
Before I go back home, I show some of my co-workers my work to get their opinions. It's good to come back in the morning with their comments in mind. Finally, at 7pm, I leave to go back to my family.
CGC: What part of the job do you like most?
AW: The chance to develop the way a character would move, act, think or feel. Very few jobs give you the opportunity to actually create life…
CGC: And what do you like least?
AW: Developing a character means you have to put a lot of yourself into the work. It's very hard to distance yourself from it.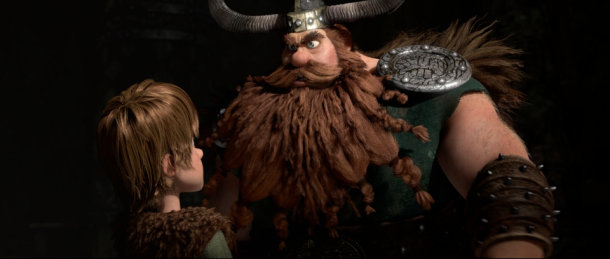 Alexis' most recent project: DreamWorks' hugely popular How to Train Your Dragon.
CGC: Animators' workloads vary from studio to studio. How much animation do you have to produce each week at DreamWorks?
AW: The average is five feet a week, which is about four seconds. But it depends on the complexity of the shots: when you have eight characters in a shot they don't expect you to do the same quota!
Around 50 character animators work on each movie, along with 30 'character effects' animators, who do clothing, hair and any special interactions with skin.
CGC: Do you get to animate the same characters all the way through a movie?
How to Train Your Dragon was actually the first CG movie at DreamWorks to be done that way: each character had its own supervisor with a team of animators working under them. Before that, animators worked on particular sequences.
It's a lot better to have character supervision, because it gives a real consistency to the movie. That's why on Dragon the characters had so much personality, and their own very special ways of moving and acting. By the end, you know the character so well that even your animation quota gets larger.
CGC: Which characters did you work on in the movie?
I worked in the animation team for Hiccup for most of the movie, but later I became a character expert on Fishlegs (below), and he was my favourite to animate. During production, I started using video reference, and it changed my way of animating completely.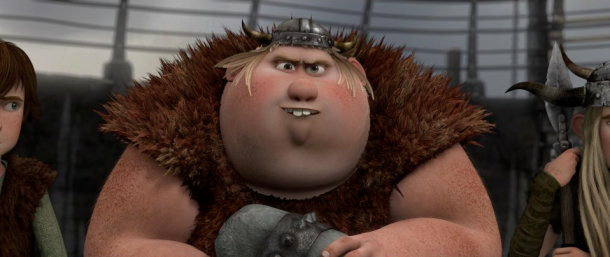 Larger than life: Fishlegs quickly became Alexis' favourite character to animate on How to Train Your Dragon.
CGC: It's often said that animators have to be actors. Do you act in the reference shoots yourself?
Very rarely. I'm trying to do so more and more, but I usually ask co-workers who are better actors. Having other people on your shot is also a good way to brainstorm ideas.
CGC: That sounds like a nightmare if you're shy. Do animators have to be extroverts?
No, you don't have to be extrovert to be a good animator. There are some shy animators who are really good. Supervising, on the other hand, is a different story.
CGC: People have different systems for refining an animation. What's yours?
AW: I use a seven-step system:
1. I think about the role of the character in the shot: I never rush into animation.
2. I shoot video reference. I do a lot of takes so I can choose the best afterwards.
3. I study what's moving and why. I try to stay true to the video reference.
4. I push my poses and make them appealing.
These first four steps are what I consider the blocking process. After that:
5. I push my timings
6. I start cleaning my curves, starting from the body curves and working up the hierarchy
(body, spine, neck, head, and so on).
7. I look at my arcs and spacings, and polish all the little details, like finger movements.


Animation in progress on How to Train Your Dragon, illustrating part of Alexis' own workflow.
CGC. What distinguishes good animation from 'just' getting a character in motion?
AW: A character in motion will always do what he's meant to do in a scene. To make it a good animation, you need to push things further, and make good acting choices.
CGC. And what are the tell-tale signs of bad animation?
AW: Most of all, overanimation: some animators have a tendency to exaggerate because they think of animation as a caricature instead of stylising real movements.
Lack of weight instantly detaches the audience from the character, because it doesn't look believable anymore.
And finally, animation principles used badly. Schools teach them for a reason, but after that, it's good to distance yourself from them. Principles just make things move without a purpose: only reference study will actually determine why the body moves like that.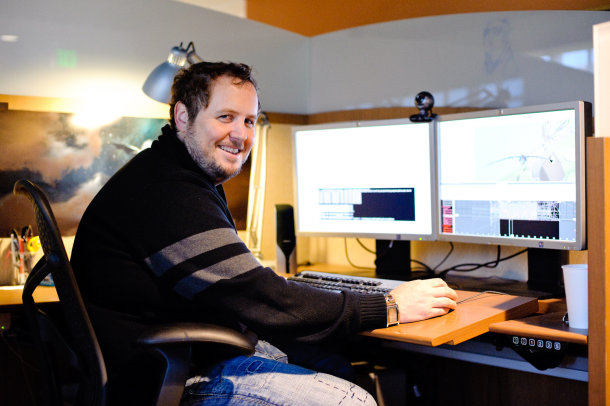 Alexis at work. Practice could land you a similar job, he says – but make sure you use video reference!
CGC: Recruiters always tell us that only the very best make it as animators. Can you make it as an animator through hard work alone, or do you need natural talent?
It takes a lot of work and passion, but I think everybody who is really willing can become a good animator.
CGC: So what's the best way to practise?
AW: Use video reference as much as you can! But you have to use it in a certain way: never animate the exact movements you make when you film yourself – make it as real as possible, then push the poses and movements.
CGC: Aside from improving the quality of their animation, what's the single most important thing students can do to their reels to improve their chances of getting a job?
AW: Always start with your best work. Big companies receive tons of reels and the first ten seconds are the ones which will make them decide whether to look further or not.
And as an animator, remember that the most important thing to show is acting, but that you do also need to include some physical shots.
Alexis is currently working on The Guardians, due for release in 2012. View his current demo reel below.
Tags: Alexis Wanneroy, animation, careers, Dreamworks, How to Train Your Dragon, tips