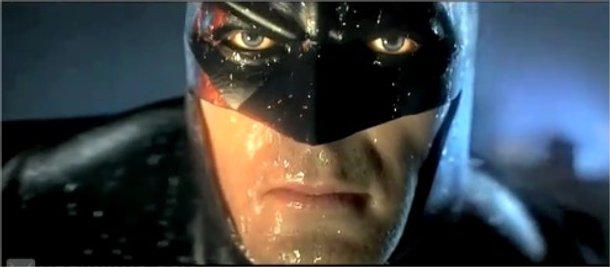 Christmas crowds getting you down? Take your mind off those unbought presents with our pick of the week's trailers for the games we'll all be clawing one another's eyes out for next holiday season.
First up comes the return of two old favourites: the Dark Knight and cinematics specialist Blur Studio. The company's latest teaser for Arkham City features more or less everything you could want in a Batman title, including meaty combat, raindrops trickling moodily down our hero's chiselled jaw, and a brand of psychiatry definitely not sanctioned by the APA.
Watch Batman: Arkham City trailer

Meanwhile, Nathan Drake comes over all philosophical in the trailer for Uncharted 3: Drake's Deception, before settling down to the real business in hand: fire, smoke, and mile upon mile of lovingly rendered desert sand.
That low hum from the vicinity of Clouds Hill will be Lawrence of Arabia rotating in his grave at the news that the plot borrows from his archaeological days, but the trailer sure looks purdy.
Watch Uncharted 3: Drake's Deception trailer

Last up, Resistance 3. The trailer for the sci-fi shooter features some detailed character work, foggily atmospheric environments, and aliens exploding in showers of extraterrestrial entrails.
The combat animations don't bring much to the party, but it's all good mind-numbing fun.
Watch Resistance 3 trailer

Tags: Batman: Arkham City, Blur Studio, cinematic, Resistance 3, trailer, Uncharted 3