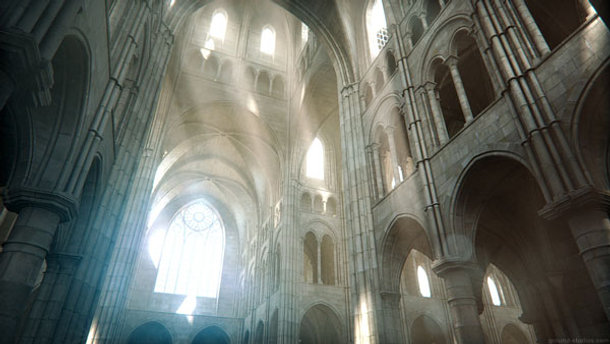 cebas has released version 3.5 of its finalRender and finalRender SE 3ds Max renderers.
Amongst a long list of new features, the update includes a completely overhauled global illumination system, including cebas's own 'HarmonicsGI' engine; a true stereo 3D camera originally developed for use on Alice in Wonderland; optimisations for FumeFX rendering; an overhauled ocean object; and an interactive tone mapper.
"Our users asked us to make new features available as we develop them so they can put them into production immediately. cebas has responded by releasing a x.5 version as a major release for the first time in its 20-plus year history," said company CEO Edwin Braun.
cebas provided a 'sneak peek' at its next full-point release, the GPU-accelerated finalRender R4, in July. We've contacted the company to find out how this week's news impacts on the release schedule.
Updated: cebas tells us that it hopes to release finalRender R4 to coincide with the next version of 3ds Max in spring, but has not yet announced a definite date.
finalRender 3.5 costs €995 (around $1,320), while the SE edition costs €1,295 ($1,715). SE users also now get smoke and cloud generator PyroCluster thrown in for free.
Read a full list of features here
View a demo of FumeFX rendering:

View a demo of the updated ocean object: