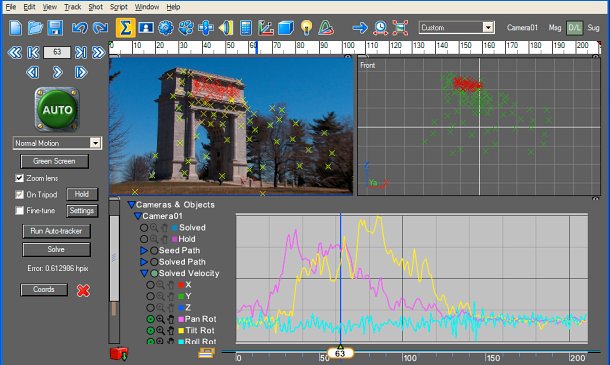 Andersson Technologies has released a beta version of SynthEyes 2011.
The first update to the affordable camera-tracking package since the idiosyncratically numbered SynthEyes 2008+1, the beta boasts a long list of new features, including a new texture-extraction system to generate textures and backdrops from image sequences; the new SimulTrack window to monitor multiple trackers simultaneously; and automatic key generation and smoothing.
No date has been announced for the commercial release yet.
(Note: main image shows an earlier version of the software)

Read the full list of new features
Download the beta (requires registration on the site)
Tags: Andersson Technologies, beta, camera tracking, SynthEyes 2011