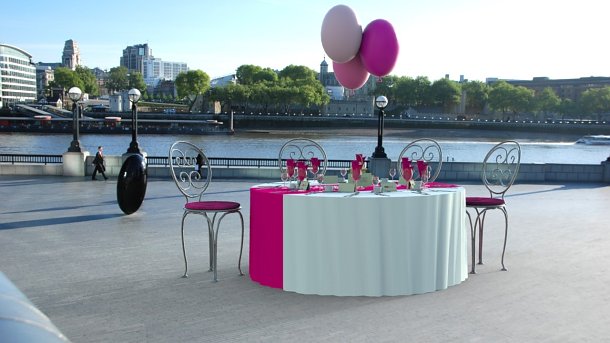 ARTVPS has released a new SketchUp version of its Shaderlight rendering plug-in.
The software, previously available for 3ds Max, provides users with a progressive, physically based renderer. In the 3ds Max version, parameters can be adjusted live as the render refines: a nifty feature we assume has been retained in the SketchUp version.
However, the market for SketchUp renderers is an increasingly crowded place, as this list of third-party solutions from the product's website testifies. It will be interesting to see what headway Shaderlight will make.
More details below.
PRESS RELEASE (Excerpts)
Shaderlight is a fully integrated plug-in that introduces interactive rendering to Google SketchUp 7 and the newly released SketchUp 8.
The full release, available to download from today, features Shaderlight's unique 'progressive' rendering that enables users to see their image develop on screen as they continue to work inside SketchUp.
Developed as a tool for all SketchUp modellers, Shaderlight echoes the 'simplicity first' philosophy behind SketchUp and its familiar UI and simple workflow make it easy to deliver professional results, without requiring rendering expertise.
Fully integrated in to SketchUp and SketchUp Pro, Shaderlight offers a range of features including automatic material presets, applied to the SketchUp material collection, and material finishes controlled via the Shaderlight Material Editor.
The physically based interior lighting features and advanced global illumination techniques help render realistic interiors. Shaderlight allows users to change background setting with options for SketchUp background colour, image-based lighting environment or custom background.
The full release launched today is available in either free or Pro version, each providing the same rendering experience just differing in lighting and resolution options. Users can download Shaderlight now and experience all the 'Pro' features free for 14 days, after which time Shaderlight Pro is available for $199.
Click here to visit the Shaderlight website
Tags: 3ds max, ARTVPS, plug-in, Shaderlight, SketchUp