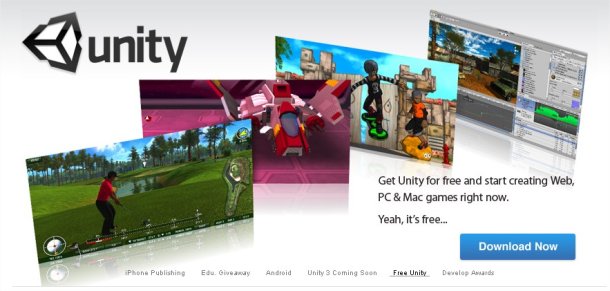 Unity Technologies has signed a deal with games giant Electronic Arts to license its Unity development platform "across a range of franchises and genres".
The agreement is "one of the deepest commitments" EA has ever made to a development platform, according to VP Richard Hilleman, and forms yet another milestone in Unity's seemingly unstoppable rise.
The developer was named one of the top five game companies of 2009 by Gamasutra after just four years on the market – placing higher than EA itself – and recently received Develop Magazine's coveted Grand Prix and Technical Innovation Awards. More details below.
PRESS RELEASE (Excerpts)
Unity Technologies, provider of the Unity development platform for highly interactive 3D content on the web, iPhone, iPad, PC, Mac, Android, Wii, Xbox 360 and PlayStation 3, today announced that leading global publisher EA (NASDAQ: ERTS) has signed a new multi-year enterprise agreement. As part of the agreement:
EA will use utilize the Unity development platform across multiple franchises and genres.
The EA enterprise license of Unity enables every EA studio and developer across the globe full access to the entire range of Unity products from web and mobile to consoles and beyond.
Unity and EA have been working together since 2008. EA built its innovative browser based title, Tiger Woods PGA TOUR Online, on Unity, and a number of other titles are in development.
"We have spent a lot of years looking at development assets of all kinds. Unity represents one of the deepest commitments we have ever made. It lets us produce products to our quality expectations, while freeing our creative contributors to explore new ideas, without breaking the bank," said Richard Hilleman, VP Chief Creative Director, Electronic Arts.
"Unity's unparalleled platform support ensures that when we have something we want to share with our players, we can reach them quickly on the platforms they have. We look forward to continuing collaboration with our friends at Unity Technologies on future innovations and the new experiences we will create for our players."
"We're excited about and proud of our long term relationship with Electronic Arts. Unity's ability to straddle from the highest-end productions to the littlest development teams is something we're immensely proud of," said David Helgason, CEO of Unity Technologies. "Our adoption is accelerating on all fronts, and the sky's the limit."
Unity's unique feature set, including one click output to all major platforms is one of the key factors in EA's selection of the platform. The ability to easily and quickly bring titles to consoles, mobile devices and the web will increase efficiency and decrease development costs.
Click here to visit Unity Technologies online
Tags: EA, Electronic Arts, Unity, Unity Technologies