We've just added a new training DVD title to the CG Channel store – Introduction to Animal Anatomy with Marshall Vandruff. The DVD starts shipping on May 24th and is available for $39 from here.
This comprehensive introduction to animal anatomy is for artists who want to draw authentic-looking animals from their imagination. Marshall demonstrates that the core of this skill is in knowing animal bones and muscles, constructing them as three-dimensional forms, and practicing these disciplines until they become easy enough to let your impulses take over. He uses hundreds of drawings to show the major components of various animals, how their anatomy works, and how to draw them so that they look anatomically authentic, solid and alive. 3D artists looking to enhance their understanding of basic animal form and motion will also benefit from Marshall's presentation.
Get it here: Introduction to Animal Anatomy with Marshall Vandruff
Video Preview
About Marshall Vandruff
Marshall Vandruff has worked as a writer, illustrator, voice-over artist and consultant for nearly thirty years. His clients include MAD Magazine, Warner Brothers, Hanna-Barbera, Dark Horse Comics, Nickelodeon, Insomniac Games, Disneyland, LeapFrog, Rockstar, Blizzard Entertainment, AutoDesk, The Gnomon Workshop, Imagine FX, and over forty advertising agencies. He has taught over 200 Drawing, Anatomy, and Storytelling courses at colleges, universities, and corporations.
"I had the benefit of discovering Marshall Vandruff's teaching materials many years ago when I first set out to learn how to draw animals and fantasy creatures. Marshall was the first artist to really get me to think about drawing in three dimensions and I still refer to his work to this day! Marshall's teaching style is so wonderfully accessible in its direct and clear approach to drawing realistic animals by thinking around the forms and seeing them as dimensional objects on the page. He manages to break down complex ideas and shapes into easy to understand and easy to reproduce forms that have stuck with me for years and continue to guide my hand to this day." Scott Spencer, Character Designer, The Weta Workshop
Images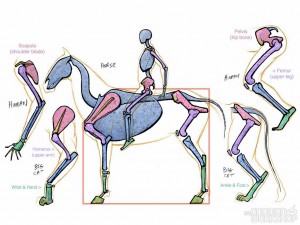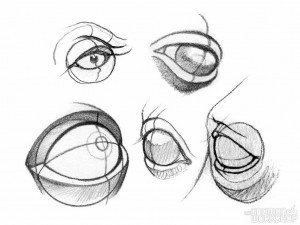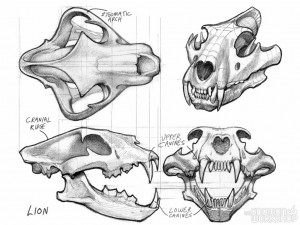 Chapters
Introduction to Animal Anatomy
Muscles
Foreshortening
The Torso
Hindlegs
Forelegs
Necks and Heads
Anatomy of the Skull
Animal Faces
Animals as People
Additional Resources
Specifications
Product Code: MVA01
ISBN: 1-59762-808-5
UPC: 805366017569
Duration: 82 minutes
Formats: DVD-ROM
Related Links
Introduction to Animal Anatomy with Marshall Vandruff