Autodesk is hosting a virtual event on April 19th with a few interesting-looking talks. Registration is necessary, so head on over and register now to confirm your place.
Win a free Online Subscription to The Gnomon Workshop, a Flip Video Camera or go to the SIGGRAPH 2010 expo for free

Events:
Bringing Dragon Age to Life: Digital Actors in an Epic RPG
Presenters: Clove Roy & Shane Hawco
BioWare's Lead Animator Clove Roy and Lead Character Artist Shane Hawco discuss the challenges faced in creating digital actors for BioWare's newest award-winning role-playing epic Dragon Age: Origins. This presentation will provide an in-depth look in how Autodesk 3Ds Max enabled BioWare to tell a complex story through an interactive narrative complete with hundreds of emotionally engaging digital actors.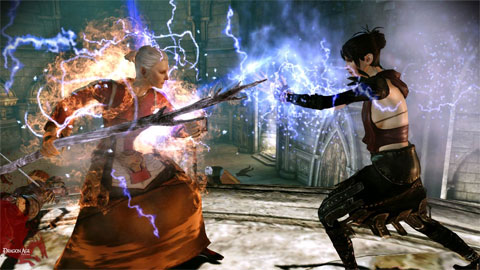 North Avenue Post Showcases Autodesk Smoke for Mac OS
Presenter: Rob Lederman
Learn how Rob Lederman, senior editor/compositor from North Avenue Post has integrated Autodesk® Smoke® for Mac OS® X into the post-production workflow to produce high-quality commercials and to deliver dynamic graphics and content for television.
How Click 3X Created Super Bowl E*TRADE spots 'First Class', 'Lottery', and 'Girlfriend'
Presenter: John Budion
Learn how John Budion, director/Flame artist, from Click 3x created high-profile commercials using an Autodesk workflow. You'll see how Autodesk® Maya® software was used for modeling and texturing, and how Autodesk® Flame® software and Autodesk® Flare® software were used for compositing and tracking. John will talk about how Flame offered solutions for every obstacle that arose, including how he used the Warper in innovative ways to achieve more natural facial animation.
http://www.youtube.com/watch?v=lEXZ2hfD3bU
http://www.youtube.com/watch?v=HqVBKO_QM3o