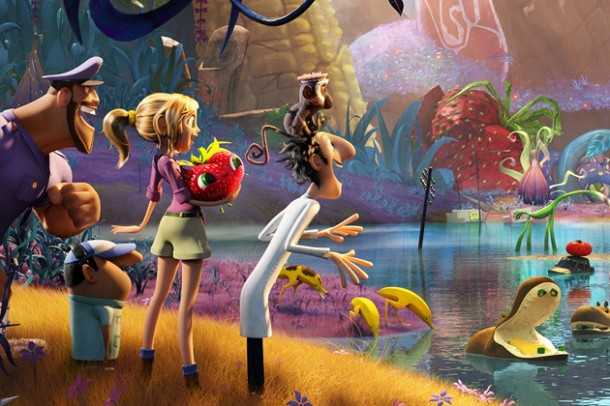 No one was more surprised than me by the success of Cloudy with a Chance of Meatballs.
The film couldn't have been further away from the source material, yet in the end Sony Pictures Animation managed to make a genuinely entertaining film that I was able to watch several times over.
The teaser below gives us our first look at the sequel to the surprise hit: I hope there will be more to the film than food puns (even Wreck-it-Ralph overdid it a bit) but it does look funny, not to mention gorgeously animated.
Cloudy With a Chance of Meatballs 2 hits cinemas in North America on 27 September.
Tags: Cloudy With a Chance of Meatballs, cloudy with a chance of meatballs 2, sequel, Sony Pictures Animation, Sony Pictures Imageworks, teaser, trailer