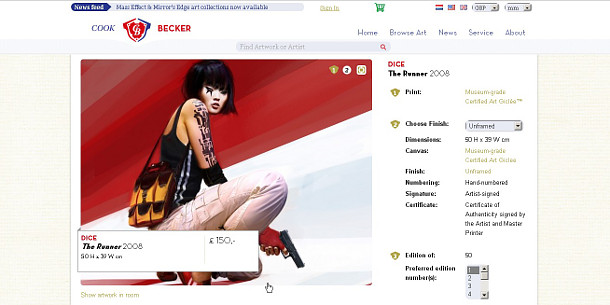 Short of things you'd like to see in your stocking this Christmas? Digital fine art dealer Cook & Becker is rather hoping you might wake up to one of its limited-edition games art prints.
The series of prints from Mirror's Edge and the Mass Effect series are all large-format Giclées (i.e. posh inkjets), come in editions of 50, and are signed by the relevant game's art director.
Prices range from $235 to $500, not including international shipping.
Visit the Cook & Becker website
Tags: BioWare, Christmas, Cook & Becker, DICE, games art, Giclee, limited edition, Mass Effect, Mirror's Edge, present, print, signed