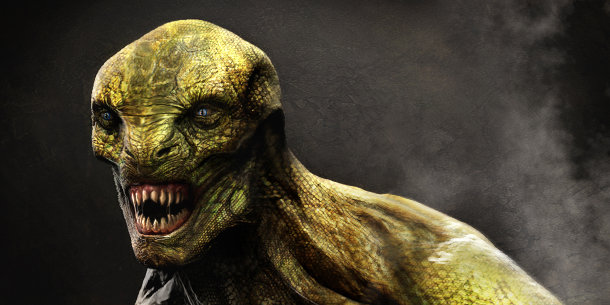 Jerad S. Marantz's concept art for Spider-Man 3. You can meet the man himself – along with nine other leading concept artists – at Forge: a free evening event at Hollywood's Gnomon Gallery this Friday.
Hollywood's Gnomon Gallery is hosting a special free event showcasing the work of ten leading concept artists in the world of games and VFX this Friday, 28 September.
Forge: Conceptual Visions for Film and Games, which runs from 7pm-11pm, offers visitors the chance to see large-scale, artwork from the likes of Jerad S. Marantz, Cecil Kim and Guild Wars 2 concept lead Kekai Kotaki.
Visitors will also get to meet the artists – who will be presenting their work in more detail at this weekend's Gnomon Workshop Live – in person.
Read more details about Forge on the Gnomon Gallery site
(Includes directions and full list of artists attending)
Read our interview with Kekai Kotaki
Tags: Cecil Kim, event, Forge, Forge: Conceptual Visions for Film and Games, free, gnomon gallery, Gnomon School of Visual Effects, Jerad S. Marantz, Kekai Kotaki, show