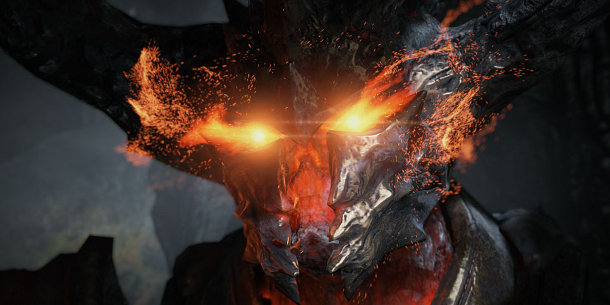 Unreal 4's GPU-based particle simulation in action: a screengrab from Epic Games' GDC tech demo.
Wired has posted the first official screenshots of Epic Games' upcoming Unreal 4 engine.
The Unreal 4 demo was shown to developers at GDC in March, but the article, written by Wired contributor Stu Horvath, marks its first public showing.
Horvath's story, which you can find via the link at the foot of the page, is written for a general audience, but from a tech point of view, the key points seem to be dynamic lighting, particles and Kismet 2.
According to the image captions, Unreal 4 features dynamic global illumination, and GPU-based particle simulation – the latter of which "is going to be whored by developers", according to Epic's Cliff Bleszinski.
Unreal 4 will also feature an overhaul of the Kismet visual scripting system. The Wired article doesn't go into specifics about exactly how Kismet 2 differs from its predecessor, but performance has been improved so that "behaviors … can be executed immediately and edited on the fly".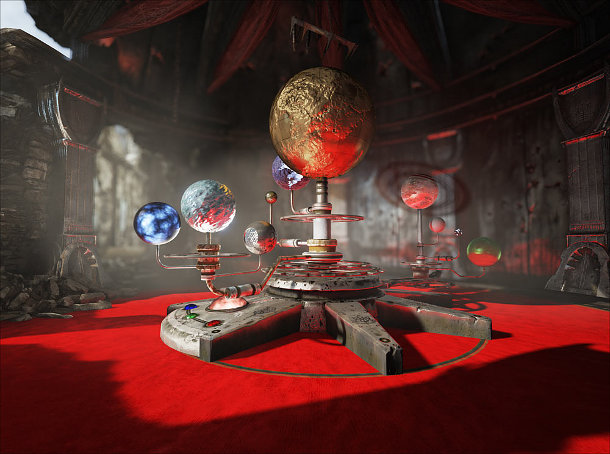 Unreal 4's real?time lighting in action. According to the article in Wired, developers can change properties in game on the fly without having to wait for code to compile.
According to Wired, the screengrabs come from a demo created by a team of 14 over a period of three months – and, if we're honest, some are more impressive than others.
The image of the demon knight showing off the GPU particles (top of post) is nice, but a still – like the orrery scene above – is never going to do justice to dynamic lighting.
Unreal 4 will receive its official public preview in June. We guess we're going to have to wait until then to see what it can really do.
Read Wired's article on Unreal 4
Alternative link that shows a gallery of full-size screenshots
Visit the Unreal Engine website
Tags: demo, dynamic GI, dynamic lighting, Epic Games, GPU-based, Kismet 2, particle simulation, particles, screengrabs, screenshots, Stu Horvath, Unreal 4, Wired