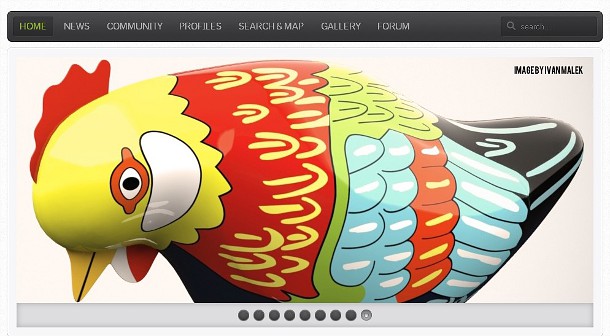 If you're a modo user (or if you just like looking at cool new work created in the software) here's a new website to add to your bookmarks: modoartist.info.
Founded by modo user Tom Schlander, modoartist.info includes the usual things you'd expect to see on a community site (news, artist galleries, and so on), but also a searchable database of artists for hire and an interactive map showing the locations of other modo users in your area.
The site has only been going for a couple of months, so it's still growing. If you only read English, be warned that some of the news is in German – but then, that's what Google Translate is for.
Tags: community, freelancer, gallery, modo, modoartist.info, News & Events, profile, Tom Schlander