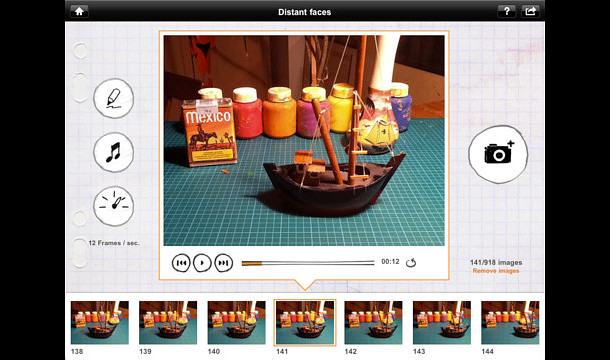 The National Film Board of Canada has released PixStop, a free stop-motion app for iPad.
It's aimed at "ages 10 and up", so don't expect the feature set of, say, iStopMotion. But as something to keep the kids amused, and introduce them to the basics, it's worth a look.
And who knows: perhaps one of today's PixStop users could be tomorrow's NFB animation legends.
Download PixStop from the App Store
Tags: app, free, iPad, National Film Board of Canada, NFB, pixilation, PixStop, stop motion