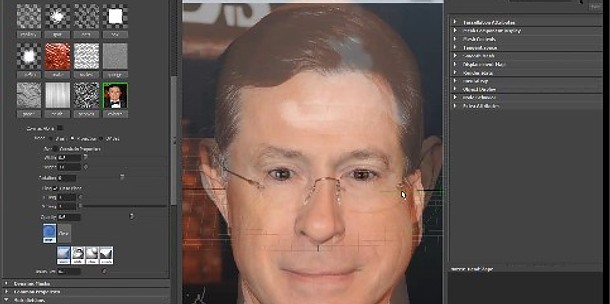 Projection painting in action with LipService's intuitive-looking 'mush' tool.
Joe Alter has added a new 3D paint mode to his LipService facial sculpting and animation plug-in for Maya.
The painting tools, which form part of LipService's LBrush toolset, include a range of standard features such as clone, erase, blur and smudge.
There is also a rather cool 'mush' tool, which enables users to deform a projection texture to fit the geometry being textured before painting through onto the model.
The toolset supports a tiled texture workflow similar to those in Mudbox or Mari.
LipService itself is still currently in beta, and is available as a free download for non-commercial use.
Read more about the painting toolset
Tags: animation, beta, facial, Joe Alter, LBrush, LipService, Maya, painting, plug-in, sculpting