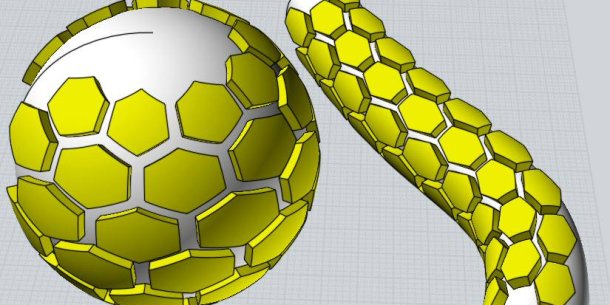 Michael Gibson has released a beta of MoI (Moment of Inspiration) 3: a new update to his lightweight, intuitive NURBS modelling software.
According to a forum post by Gibson, the latest version features a new Flow command for deforming one 3D object over the surface of another (pictured above); a new selection indicator in the scene browser; and various performance-enhancing updates to the core architecture.
MoI 3D currently costs $295 for a commercial licence.
Read Michael Gibson's forum post
(Look for 'V3 beta Aug-24-2011 available now')
Download the MoI 3D 3 beta
(For users of version 2.0 only: 30-day trial available from same page)
Note: If you aren't familiar with MoI 3D, you can read an interview with Gibson – one of the original developers of Rhino – on the Novedge Blog. It's a cool little tool, and well worth checking out.
Tags: beta, Michael Gibson, modelling, MoI 3D, Moment of Inspiration, NURBS, Triple Squid