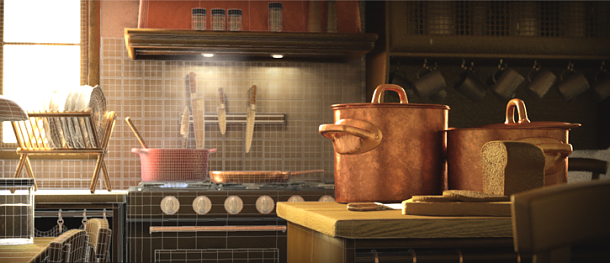 Side Effects Software is calling for entries for its summer Houdini Apprentice Cook-Off contest.
Entrants must create a still image or animation showing the "creation of or consumption of food". The work must be rendered in the Mantra renderer, and use Houdini's dynamics and particle tools, but those are the only limits.
Entries created using the non-commercial Apprentice Edition of the software are also eligible.
Prizes include a full seat of Houdini Master for the winner of the animation category, and Houdini Escape for the best still image. Winners also receive annual subscriptions to Stash and cmiVFX.
Stash is also offering a month's free access to its content just for registering for the contest, so even if you get no further, it's worth checking out.
The contest concludes at midnight on September 1, 2011 EDT.
Read full entry details or enter the challenge