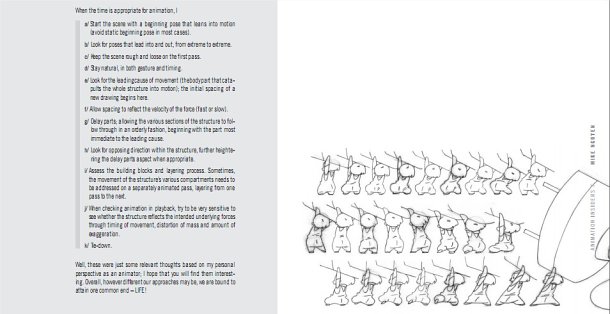 There are probably as many ways to refine an animation as there are 3D animators. Art collective Les Shamans has attempted to cut through the confusion, asking 13 leading animators to explain their own workflows.
The results are collected in the eBook Animation Insiders, which has just been made available for free.
Contributors include such legendary figures as DreamWorks' head of character animation (and the man behind many of Gollum's on-screen performances) Jason Schleifer, and Pixar's Victor Navone.
Beautifully produced in black and white, the eBook features sketches and other supporting imagery from many of the contributors, along with a lot of interesting personal anecdotes about life in the industry. Recommended.
Download Animation Insiders here (the page asks you to right-click, but a left-click works)
Thanks to 3DTotal for the tip.
Tags: Andrew Gordon, animation, Animation Insiders, eBook, free, Jason Schleifer, Les Shamans, Victor Navone, workflow tips