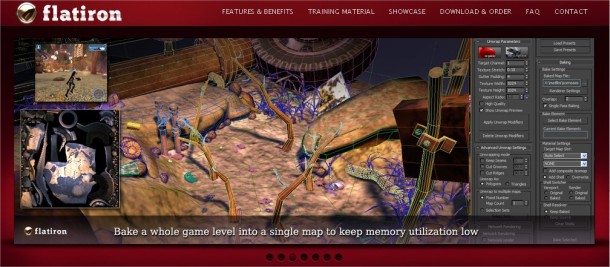 3d-io has released version 1.6 of its Flatiron render-to-texture tool for 3ds Max. The plug-in bakes entire scenes or object selections as UV maps, automatically optimising use of UV space.
The new release targets developers of handheld and browser games, who need to generate good-looking textures with minimal memory overheads. New features include additional unwrap options for hard surface objects, an automatic self-illumination setting for immediate viewport previews, and direct access to the render element settings through MAXScript.
In addition being a game developer in its own right, 3d-io has form in the 3ds Max tool market, being responsible for the well-known Unwrella and BonesPro plug-ins. We reckon Flatiron is well worth a look.
Read a full list of new features in Flatiron 1.6