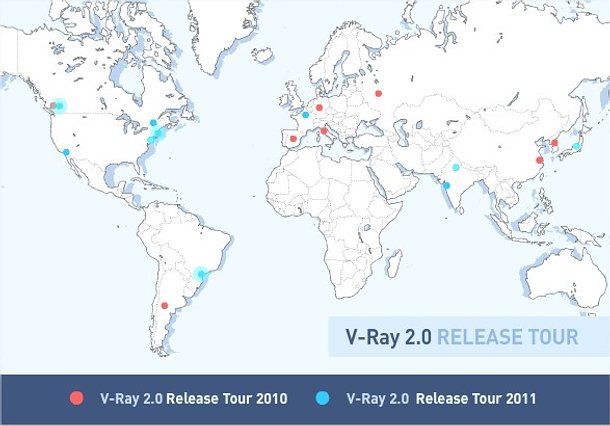 Chaos Group is celebrating the recent release of V-Ray 2.0 with a four-continent world tour.
The round of promotional events began at Expotoons in Buenos Aires, and takes in Europe, Asia and North America, including the GDC Shanghai and Siggraph Asia trade shows.
No local events have been announced for the UK and Australia, but most other major centres of 3D production are covered, as you can see from the map above.
Find full tour dates on the Chaos Group website
Tags: Chaos Group, V-Ray 2.0, world tour