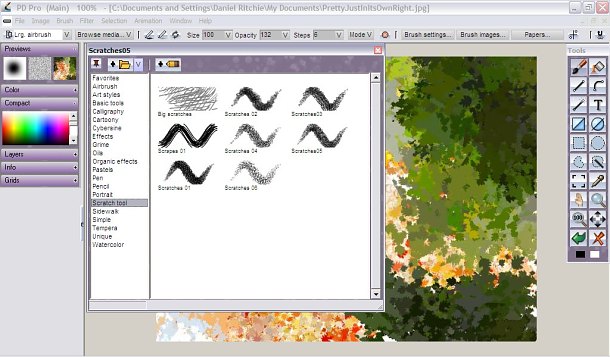 Dan Ritchie has released version 5 of his affordable digital painting software, PD Pro: the application formerly known as Project Dogwaffle.
The idiosyncratic – but surprisingly powerful – package retails for just $99 from the website of its primary online reseller, TheBest3D.com.
Workflow has been a major focus of the new release, which features a revamped interface, improved media browser and new fundamental algorithms.
Additional features include a new gradient editor, brushes aimed at artists working at resolutions of 5,000 pixels and above, symmetrical painting, a range of new filters and noise types and – in true PD style, "countless hugs and prayers".
Whether you warm to the software probably depends in part on how you respond to the fact that the official features list both includes a personal invitation to donate to the National MS Society and the following diagram, included as an explanation of how the new Curve tool differs from its predecessor: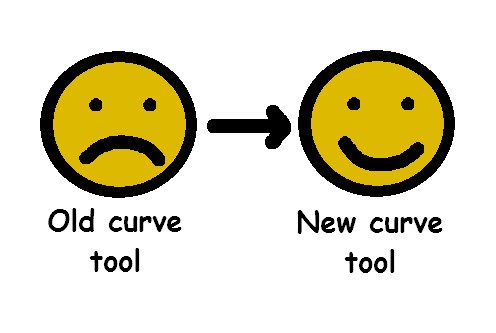 If you're still reading, PD Pro 5's homepage can be found on TheBest3D.com here, while free plug-ins and Lua scripts can be found via this page.
Tags: Dan Ritchie, PD Pro 5, Project Dogwaffle