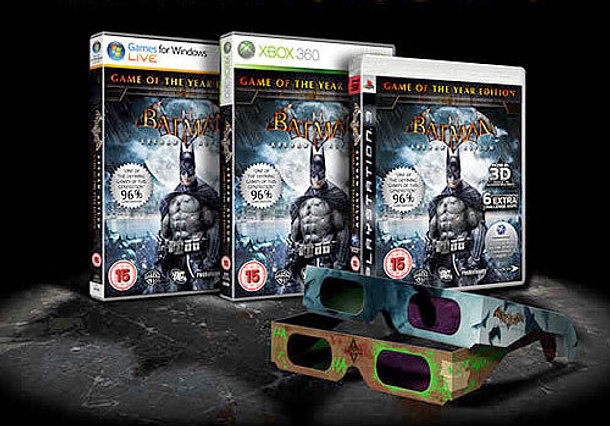 It may be shortlisted for two Golden Joystick awards, but the 3-D in Batman: Arkham Asylum is "more like a science experiment", says Microsoft Game Studios VP Phil Spencer.
The film industry may be going crazy for stereoscopic movies, but many current 3-D games are still little more than "a science experiment", according to Microsoft Game Studios Corporate VP Phil Spencer.
In an interview with CNN, Spencer identified the need to wear stereo glasses as the biggest obstacle to mass acceptance of the medium.
"A bunch of people sitting around the living room wearing $150 glasses — I'm just not sure that's kind of mainstream today," he said. "Trying to get a bunch of people playing together in a room where not everybody sees the same thing … is kind of a weird disconnect to me."
Although Spencer praised Nintendo's new – and glasses-free – 3DS handheld system, and commented that Microsoft was "clearly not going to ignore 3-D", he was critical of current stereoscopic titles, including the Xbox 360 title Batman: Arkham Asylum, released in stereo in its Game of the Year edition this spring.
"It felt a little more like a science experiment than something that's going to go touch millions of people," he commented.
Read the full article on CNN here
Tags: 3-D, microsoft, stereoscopic