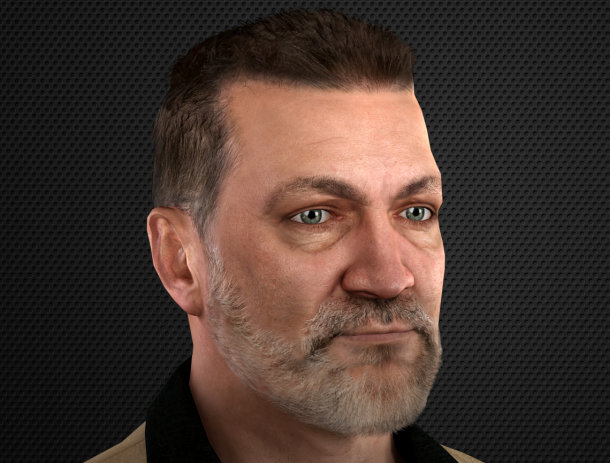 Stock content specialist Rocketbox Libraries has released a new collection of next-generation character models featuring a detailed bone-based character rig.
Complete Characters HD features 40 unique game-ready characters, each including a 28-bone facial rig. The assets all clock in at under 10,000 polys and come with a range of preset phonemes and facial expressions.
The company claims that the characters are "much more lifelike and believable than competing stock models on the market".
The complete collection is currently available in 3ds Max format, price $3,899 (€ 2,875 outside the USA) or $4,999 (€ 3,599) including 500 animations. A variety of other purchase options are available.
Releases in Maya and FBX formats will follow on 30 September 2010.
For more information, visit the Rocketbox Libraries website.