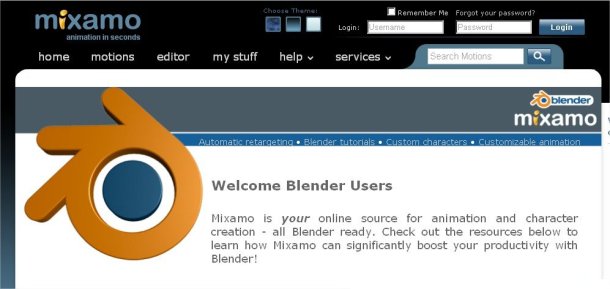 Online motion-capture service Mixamo has uploaded two new tutorials on using its stock animation data in Blender.
The service enables you upload your own characters, apply motions from Mixamo's library, blend or customise those motions in real time and download the results.
You can find more information on workflow for using motion data in Blender on the Mixamo site here.
And you can check out the videos here: