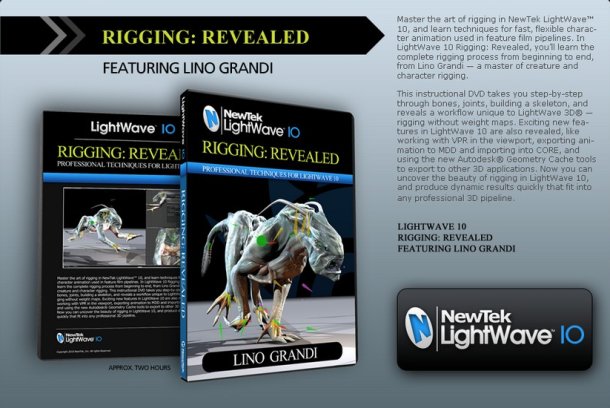 NewTek is offering a free character rigging DVD to anyone who purchases or upgrades to LightWave 10 before 30 September.
Early adopters can also claim a special discounted price of $895 for full licences of version 10 or $495 for upgrades, down from the regular prices of $1,495 and $695 respectively.
The DVD, recorded by artist Lino Grandi, provides a step-by-step guide to character rigging "similar to animation found in many feature film pipelines" and covers new features in version 10 of the software, including the Viewport Renderer and exporting animation, deformations and dynamic simulations in LightWave's native MDD point cache format for import to CORE.
Enough to sway your decision to upgrade? Probably not, but it's a nice bonus for anyone who has already has their heart set on the software.
LightWave 10 is currently scheduled to ship at the end of the year.