HOLLYWOOD, CA, Aug 17, 2010 – A panel of LOOK Effects artists will discuss the making of the visual effects for the final season of ABC's pop-culture hit "Lost" on Thursday, August 26th at Gnomon School of Visual Effects in Hollywood, CA. The event is part of the continuing series produced and sponsored by the Visual Effects Society.
The panel will feature Adam Avitable, Visual Effects Supervisor; Melinka Thompson-Godoy, Visual Effects Producer; Michael Degtjarewsky, Digital Effects Supervisor; Max Ivins, Sequence Supervisor; Rocco Gioffre, Lead Matte Artist and Brad Kalinoski, Compositing Supervisor.
LOOK Effects' presentation will address the process that occurred when their team came onto "Lost" after five seasons of production. With characters, storylines and expectations already well established, the LOOK crew had the unusual challenge to enhance the level of the show's effects without undermining the legacy of the series' previous seasons. Panelists will discuss how LOOK provided full-service visual effects, from on-set supervision through delivery of broadcast-ready sequences for well over 1000 shots across 16 episodes – over 350 for the final episode alone, within television timeframes and on a TV budget.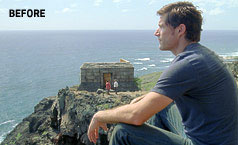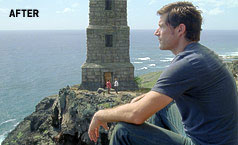 The VES/Gnomon event begins with at meet and greet at 6pm and the presentation begins at 7pm. The evening also includes a presentation by the visual effects crew for "Chuck." The event is free, but reservations are required. To RSVP visit:http://www.gnomonschool.com.
LOOK is currently finishing the effects for Darren Aronofsky's Venice Film Festival opener "Black Swan." For more than 12 years, LOOK Effects has been a leading provider of digital-effects solutions for feature film, episodic television and special venue projects. With studios in Los Angeles and New York, LOOK offers creative, knowledgeable and resourceful approaches in partnering with their clients to supervise and produce visual effects. On both coasts LOOK offers ideas and options for digital effects design, on-set supervision, set-extension creation, 3D animation and complex compositing that dovetail smoothly into production schedules. This combined experience and expertise has earned LOOK a high level of trust and an impressive list of clients and credits. LOOK's recently completed feature film credits include "Avatar," "Wall Street 2," "Bounty Hunter," "The Wrestler" and "The Spirit." Television credits include the final season of "Bones," "24," "CSI: NY," the Emmy-nominated effects for "Life After People," and all of the effects for the final season of "Lost."See more of LOOK Effects' work at http://www.Lookfx.com