Not a Scratch
Long Beach, California. 12:05 AM

Saturday night. It's few minutes after twelve. The air is cold and the ground still wet. Probably the worst time to do this deal but it's our only option. The shipment leaves in the morning for the Vegas AutoShow so we have to act now. What is this place? We're at the Long Beach port loading docks. You see these two containers right there? One of them has a Porsche 918 in it, the other an FXX. A semi is picking us up in 15min. Should be enough time for us to pick the lock of the containers, jump start the cars and pull them out. We do one each. Once the semi is here, we load them up and we're out of here … and yeah, easy on the throttle, they growl pretty loud. Easy money.

CGC Matte Painting guidelines | Not a scratch

The matte painting is an establishing shot of a port at night after a rainy day. Your matte painting must show a lot of containers lined up on the right end side of the shot. Two of these containers have to be open showing the two exotic cars pulling out or pulled out already. The shot needs to show the semi truck.
– Jonathan Berube
Click here to view the rest of the entries »
First Place

BBB

Second Place

Adam Goldstein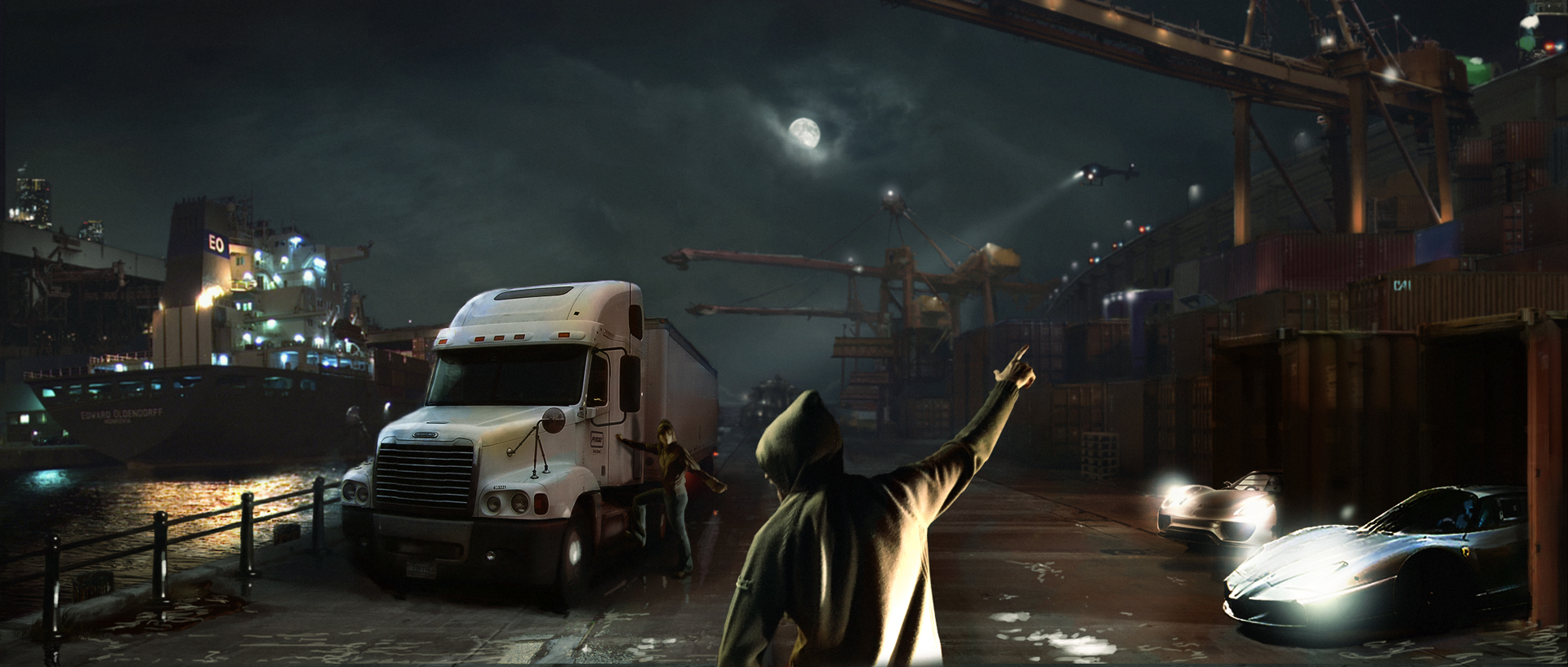 Third Place

Electricbill