Unity has unveiled the third generation of its game development platform which supports Android, iPad and Playstation 3 in addition to Xbox 360, iPhone, Wii, Web and PC. The announcement underscores Unity's "Author Once, Deploy Anywhere" vision.
New and Enhanced Features in Unity 3.0
Among a host of updates in this release are major updates to Unity's rendering capabilities, its physics features and significant optimizations to its core systems to make targeting multiple platforms easier than ever for developers. For improved performance and fidelity in its rendering, Unity now includes fully integrated licensed technology from Illuminate Labs and Umbra Software. Used in games such as the highly regarded Mirror's Edge, Illuminate Lab's Beast lighting software provides Unity developers with a complete global illumination solution for photorealistic scene lighting. Ensuring exceptional performance for games with large, open scenes and complex geometry, Umbra's occlusion culling software is also fully integrated in Unity 3.0. Both Umbra and Beast are included in Unity Pro at no additional cost.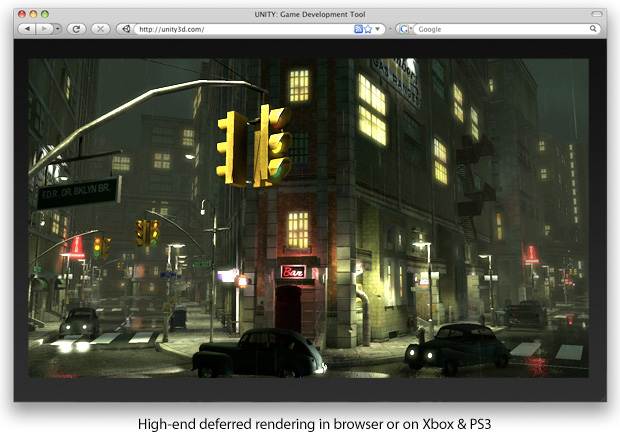 Unity Technologies' iPhone product, Unity iPhone, is also getting a number of major improvements for version 3.0 including streaming audio support for smaller build size, Bluetooth multiplayer support, faster in-game GUIs and a very fast 2D sprite engine as well as numerous performance improvements to provide faster frame rates.
New Platform Support
Unity Technologies, which has the most widely licensed engine for iPhone and iPod touch development, has announced support for the new Apple iPad.  Game developers and content creators are paying serious attention to this new device and appear excited by its potential.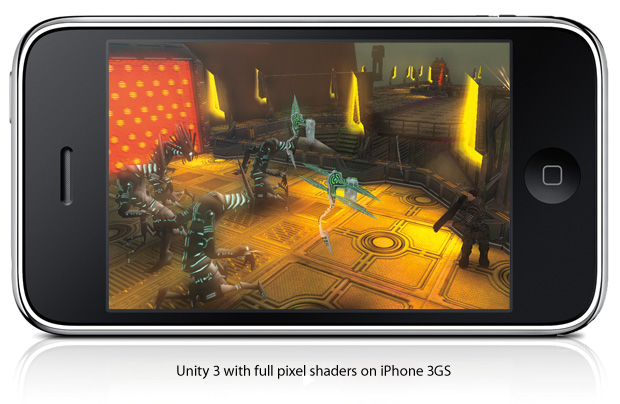 Unity for Android is the first non-Apple handset to be added to the Unity family allowing developers to reach new audiences on mobile devices. With these combined platforms, Unity developers will be in a position to reach the growing 75 million iPhone / iPod Touch devices as well as the 60,000 Android devices now shipping daily.
For version 3.0, Unity Technologies has kept Unity, its entry level product, free for commercial use. Its premier product, Unity Pro, will retain its current price of $1500 per developer seat. Current Unity Pro owners will be able to upgrade to version 3.x for $750.
A final release date is planned for this Summer. Developers can gain first access to beta builds of version 3.0 prior to the final release by pre-ordering Unity Pro 3.0 from the Unity Website at www.unity3d.com. Pre-order customers will also get their Unity Pro 3.x licenses at a substantial discount: $1200 per seat for new licensees and $500 per seat for 2.x upgrades.
Also seeing significant general and platform-specific improvements, Unity iPhone and Unity iPhone Pro will be available for pre-order immediately at similar discounts: $300 per seat for new licensees of Unity iPhone ($100 per seat for 1.x upgrades) and $1200 per seat for new licensees of Unity iPhone Pro ($500 per seat for 1.x upgrades).
Links
Unity