Have you checked out the CG Channel Facebook page? We post a lot of updates here, including some footage and photos from Game Developers Conference.
Become a fan of the page to receive daily updates from the CG industry right in your Facebook feed.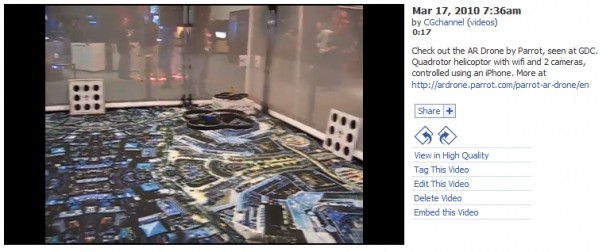 Footage of Parrot's AR Drone quadrotor helicopter being controlled by an iPhone.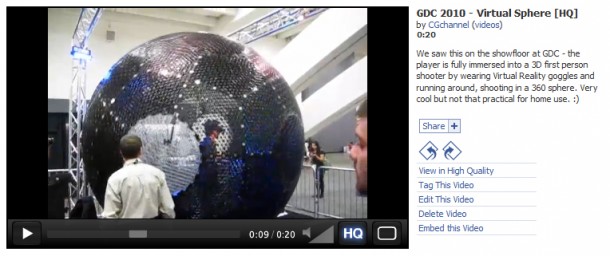 Footage of the virtual sphere….giant hamster ball! 🙂
Join the CG Channel Facebook page
Tags: Facebook