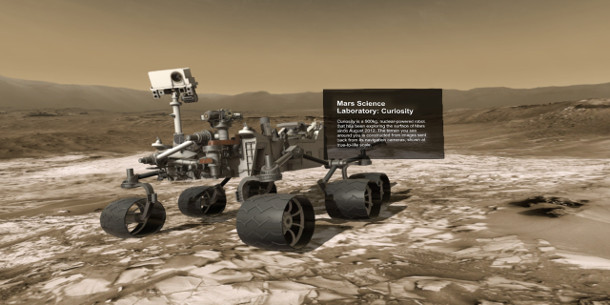 Valve has released Destinations Workshop Tools: a new free toolset for creating virtual reality experiences based on its Source 2 game engine.
The tool, which is still in early access, provides users with the same Source 2 tools used internally at Valve.
Turn FBX models into (semi-)interactive VR environments
Destinations Workshop Tools turns 3D scenes saved in FBX format into VR environments that can be viewed using an Oculus Rift or HTC Vive headset.
Valve recommends creating the scenes using photogrammetry, although to judge by the entry in the Destinations wiki, the capabilities aren't built in – you'll need to use a third-party tool like PhotoScan.
Once the geometry is imported into Source 2, users set a player start position, meshes or markers between which the user can teleport when navigating the scene, and a skybox.
The result looks to be a bit more sophisticated than a 360-degree panorama, but not that much: beyond being able to teleport around, there seems to be no way of interacting with the scene.
However, you can add location-based ambient sounds for a more immersive experience.
Explore a range of readymade and user-created scenes
The download includes a range of readymade demo scenes, from the surface of Mars (recreated from NASA's photo library) to… um, some giant popcorn kernels.
You can also see user-created scenes on Destination Workshop Tools' Steam community hub – including one of an enterprising artist's bedroom, enabling them to lie in bed in reality and virtual reality simultaneously.
Pricing and availability
Destinations Workshop Tools is available free for Windows 7 SP1 and above via Steam.
Download Destinations Workshop Tools via Steam
Visit the Destinations Workshop Tools wiki
Tags: audio, Destinations Workshop Tools, FBX, Game Engine, immersive environment, interactive environment, Photogrammetry, Source 2, Valve, Valve Software, virtual reality, VR