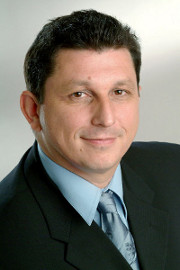 Marc Petit, head of Autodesk's Media & Entertainment division, is to leave the company. Petit has served as Senior Vice President since 2002, having worked at Softimage for most of the previous decade.
According to a brief statement released by Autodesk: "Chris Bradshaw, Autodesk SVP of Reputation, Consumer and Education, will act as the head of the M&E product group while we search for Marc's replacement, while Marc Stevens and Chris Young will continue to lead the individual M&E product management and product development teams respectively.
"Stig Gruman, VP of M&E Worldwide Sales and Mark Strassman, VP of M&E Industry Strategy and Marketing … run sales and marketing as before."
The announcement comes at the end of a year of mixed fortunes for Autodesk, which laid off 500 staff in August, and reported "disappointing" revenue results for the third financial quarter.
Revenues for the M&E division were down 9% on the previous year – a drop analysts Jon Peddie Research attribute to the transition to mobile gaming – having risen for most of the preceding three years.
An Autodesk spokesperson could not comment on Petit's reasons for leaving or his future plans, saying only that he wanted to move on after guiding strategy for the Media & Entertainment products for the past ten years.
Tags: autodesk, Chris Bradshaw, financial, leaves, leaving, Marc Petit, Media & Entertainment, revenue, senior vice president, steps down