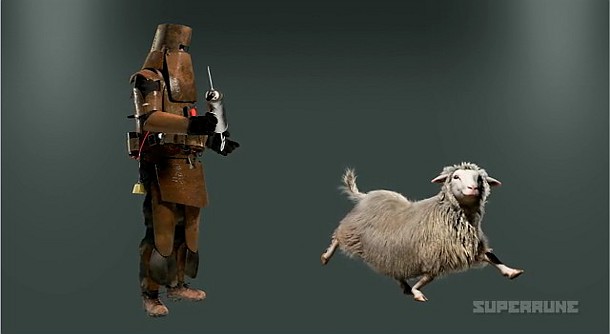 Shaun the stunt sheep practises his footwork for a scene in cult mockumentary The Troll Hunter.
One of last year's most pleasant surprises at the cinema was Norwegian action comedy The Troll Hunter.
A Blair Witch-style mockumentary about a secret government agency dedicated to culling wild trolls, The Troll Hunter boasts some impressive creature effects for a low-budget film – particularly when you consider the VFX team for one of the key sequences consisted of just two people.
Max Underground has just published a great article by Rune Spaans on how those effects were created, which should be required reading for anyone thinking of setting up a 3ds Max pipeline.
As well as some insights into using Dropbox and Spaans' own Super Tools script collection, the article features some lovely work-in-progress videos of Shaun, the movie's 'stunt sheep'.
Oh, and trolls. Lots of trolls.
Read Rune Spaans' article on the VFX of The Troll Hunter on Max Underground
Tags: creature, Norwegian, Rune Spaans, SuperRune, The Troll Hunter, vfx