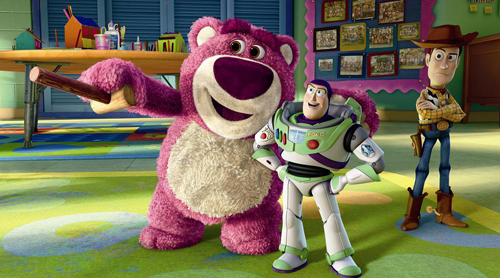 Toy Story 3 tops the mainstream news sites' picks of the Oscar nominees for Animated Feature Film – but indie movies lose out as The Academy fails to receive enough successful nominations to extend the long list.
Fifteen movies have been nominated for the award for Best Animated Feature Film at the 2010 Academy Awards – but if today's news coverage is anything to go by, the winner is already a foregone conclusion.
In our entirely unscientific poll of mainstream news sites, Pixar's Toy Story 3 – not coincidentally, the highest-grossing animated feature of all time – is listed first in stories on the BBC, MSNBC, ABC and CBC.
Other movies nominally in contention include DreamWorks' How to Train Your Dragon, Shrek Forever After and Megamind, and Illumination Entertainment's debut, Despicable Me.
Only three movies will go forward to the eventual shortlist, the Academy not having received the 16 successful nominations required to extend the shortlist to five – bad news for the indie nominees on the long list, including Bill Plympton's Idiots and Angels and Sylvain Chomet's The Illusionist.
Tags: Academy Awards, Best Animated Feature Film, Oscars, toy story 3