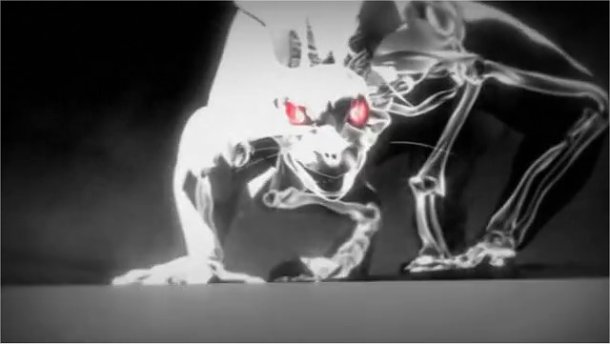 Bored at work? Our round-up of the week's best new short-form work should help. Today: we sit around waiting for Superman, the Nissan Juke somehow solves climate change, and the best killer rabbit since Caerbannog.
Owing to unforeseen circumstances (the circumstances in question being a visit to relations with steam-powered computing facilities), this week's Eye Candy contains, in fact, two weeks' videos.
We kick off with one of last week's highlights, created for Sony Professional Europe's booth at IBC 2010 by Cologne-based animation studio Blanx.
Shot in stereoscopic 2K, the spot features a cloud of camera lenses and brightly coloured geometric forms drifting past an actress dressed in a skin-tight latex suit and what appears (warning: obscure literary reference ahead) to be one of Edith Sitwell's old hats.
Stylish stuff, with a kind of fetishistic kick we don't recall getting from Sony's products before – but perhaps we just don't like camera gear in quite the same way as people in Amsterdam.
http://www.youtube.com/watch?v=6EtNurIlhAU
http://www.youtube.com/watch?v=C7bJQdSrLwg
Moving from the sublimated to the ridiculous, TBWA Toronto's new ad campaign for the Nissan Juke presents the mini SUV as a kind of mythological hero.
In the first spot, the mighty Juke battles a robotic adversary that looks slightly, and rather charmingly, like The Iron Giant gone to the Dark Side.
In the second, it fixes science's ill-fated attempts to create a 'weather machine'. We're not sure about the implication that driving a Juke helps fix climate change, but the effects, created by MassMarket, are just dandy.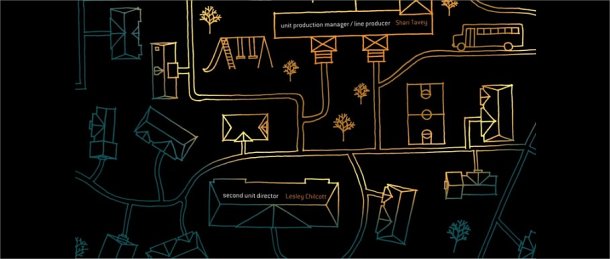 After all that superheroism, yU+co's end-title credits for Waiting for Superman offer a welcome change of pace.
The sequence, the studio's second collaboration with director Davis Guggenheim (An Inconvenient Truth) rounds off the stories of five families around the US struggling to give their kids a shot at a better education.
Lasting just over eight minutes, it uses nothing more than linework and text, building slowly in complexity to quite hypnotic results. According to producer Lesley Chilcott, audiences stay in the cinema just to watch it.
Click here to view the Waiting for Superman credits
http://vimeo.com/15961376
But our favourite of the week last week is the best man-eating lagomorph since the Killer Rabbit of Caerbannog.
Director Edouard Salier's promo for Massive Attack's Atlas Air features a monstrous, shape-shifting white rabbit, which appears alternately as harbinger, aggressor and finally – in what looks like a nod to King Kong – victim.
Presented in moody black and white by Black Dog Films and Digital District Paris, the video is shot through with intense flashes of light and brief coloured accents, making it a right bugger to screengrab.
All the more reason to see it in motion, then. Click that link now.
Think we've missed a gem? Email us at news [at] cgchannel.com to nominate your own favourite 3D video.