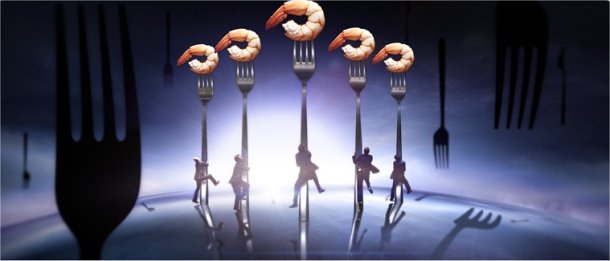 Bored at work? Our round-up of the week's best new short-form work should help. Today: Virgin airline staff do unnatural things with prawns, CG helps save the planet, and the power of Prozac triumphs over socks
We kick off this month with MPC's knowingly camp spot for Virgin Atlantic airlines, created by agency RKCR/Y&R and directed by Traktor. The ad plays up to airline stereotypes, and features phalanxes of tightly choreographed salarymen and trolley dollies gyrating in X-ray machines, enjoying some very Freudian desserts and doing unnatural things with prawns.
Whether it improves your opinion of Virgin Atlantic probably depends on how much you feel irony is a defence against taste, but MPC's effects work – created in Flame, Maya, Cinema 4D, Nuke, Realflow, After Effects and Photoshop – is as lovely as ever, and the whole thing has a kind of shameless charm.
Fun factoid: the effect in the X-Ray scene was achieved by dressing the actors in mesh clothing, and colour-inverting the plates in Flame. Saves mucking around with shaders.
Click here to view the Virgin Atlantic spot
Over in the indie corner, Gothenburg's Tenjin Visual turns in an ecologically conscious campaign for house specialists A-hus, power supplier Vattenfall and Volvo cars, illustrating how carbon emissions must fall from seven tonnes per person per year to just one tonne in order to stop climate change.
The project includes an intro animation realised in 3ds Max and mental ray supported by interactive web elements on the campaign website. It's nice, clean, stylised stuff, although the site does seem heavily focused around promoting the sponsors' products.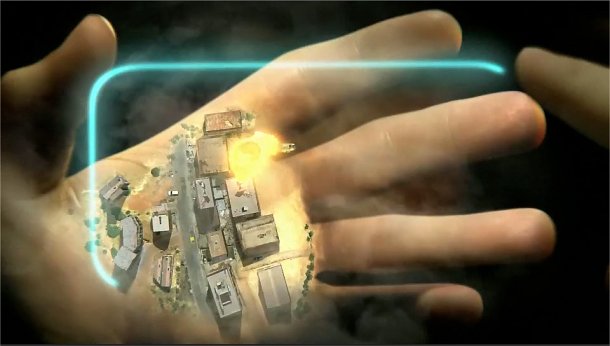 Back with good old world-destroying consumerism, Asylum's new Samsung ad features a car tearing after a motorcycle through an industrial landscape before pulling out to reveal the buildings are actually a miniature city nestled in the palm of a human hand – which apparently symbolises the ability of the new Galaxy S smartphone to deliver cinema-quality entertainment in the palm of… ah, you're ahead of us.
Some nice VFX from Asylum, though, including subtly inserting flesh textures into the ground plane – in a way that does make you think, 'Oh, of course…' when you watch the spot for the second time – carried out partly in Inferno; partly through 2.5D work in Maya and Photoshop.
Click here to view the Samsung spot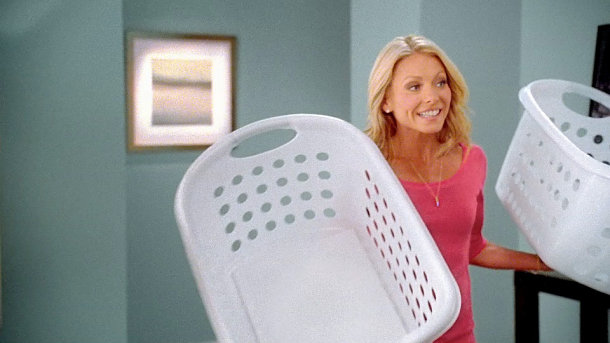 And finally, our favourite this week, although not necessarily for the right reasons, is Smoke & Mirrors spot for Electrolux, which features talk-show host Kelly Ripa 'transforming household chores into a dazzling magic act' with the aid of her new white goods.
The ad is not so much memorable for S&M's unobtrusive effects – socks dropping deftly into drawers, plates levitating onto a table, and so forth – as for its unnaturally twinkly music, and Ripa's facial expression, which is presumably meant to suggest domestic bliss, and teeters precariously between 'Mother's little helper' and 'the power of botox' throughout.
Click the link to view it, if you dare
Think we've missed a gem? Mail details of your own favourite new short-form work to news [at] cgchannel.com