Zoic Studios was honored with Outstanding Special Visual Effects For A Series during the Creative Arts Emmy awards held in Los Angeles on Saturday, August 21st 2010.  The award honors the CSI: Crime Scene Investigation episode "Family Affair".
"What a fantastic night for the CSI team and Zoic," says Zoic VFX Supervisor Rik Shorten. "I'm so proud of the artists whose immeasurable talents helped make this episode special. It was nice to be recognized for all our hard work. A truly great moment."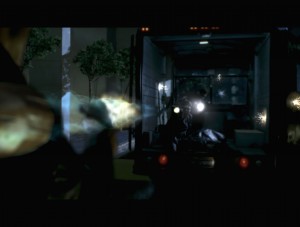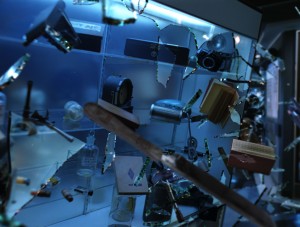 Emmy Award Credits
CSI: Crime Scene Investigation · Family Affair · CBS · A CBS Paramount Network Television production in association with Jerry Bruckheimer Television
Sabrina Arnold, VFX Producer
Rik Shorten, VFX Supervisor
Steve Meyer, 2D Lead Artist
Derek Smith, 3D Lead Artist
Christina Spring, Compositor
Joshua Cushner, Visual Effects Cameraman
Tom Bremer, 3D Artist
Mark Byers, Special Effects Supervisor
Zach Zaubi, Compositor
About Zoic Studios
Zoic is an award-winning Digital Studio involved in producing high-end visual effects and animation for feature films, episodic television, commercials, videogames, and interactive media.
Spanning from visual effects, to live action production and specialty shooting, Zoic Studios' imprint can be seen on "V", "Human Target," "Fringe", and "True Blood", spots for ESPN, Killzone 2, Mountain Dew, NASCAR, and Tour de France, as well as numerous gaming projects for EA, Activision, Pandemic and Sony. Zoic Studios has offices in Los Angeles and Vancouver.