Tony Stark at the Pilatus Banquet
Lucerne, Switzerland. 4:44PM

The snowboarding conditions we're amazing today, especially when you get to share the chairlifts with two FHM models. The sun is about to go down, time to hit it. Tonight we'll be heading over the annual Pilatus Fund raiser Banquet. We'll get to meet the Switzerland Minister of Defense and hopefully sign a deal on a few Jericho missiles. But before we get down to business, let's go back home to get ready.

You thought Tony's house was cool in Iron Man 1, that's because you haven't seen the cliff-hanging mansion on the top of Mount Pilatus. The house was built on one of the steepest vertical façade of mount Pilatus. The mansion is fully shielded with solar panels to benefit form the sunlight bouncing off the snow. Large carbon fiber structures supports the whole section sticking out. To diffuse the strong winds, the house has similar shapes as an F22 raptor, very triangular and the overall finish is a dark mate grey that blends with the rock surfaces of the façade except for the shinny solar panels and the giant tinted glass dome that covers the pool oasis.

Why would Tony get a house in the Alps? Two very important reasons; one, there's nothing cooler than triggering avalanches with the sonic boom of the mach 5 while listening to AC/DC -Thunderstruck early in the morning, and second, here, nine girls out of ten look like a playboy bunny.

See you tonight! Oh wait, do we have an invite for the party? Meh, we'll just take the Helicopter there, I doubt they'll valet it.

-J

CGC Matte Painting guidelines | Tony Stark at the Pilatus Banquet

The matte painting is an establishing shot of Tony's cliff hanging high-tech mansion. The house must be sticking out of a steep rock façade. We must see a finish similar to what solar panels look like. We also see an outside deck whit two helicopters parked. Tony's black Sikorsky S-76C helicopter and the FHM modeling crew's Augusta AW139. The FHM crew's helicopter has the magazine's logo painted on the sides. And yeah, the glass dome pool is one of the highlights of the house. After all, what else could the FHM bikini team be doing all day.
To view the competition thread click here »
First Place

Gordon Tarpley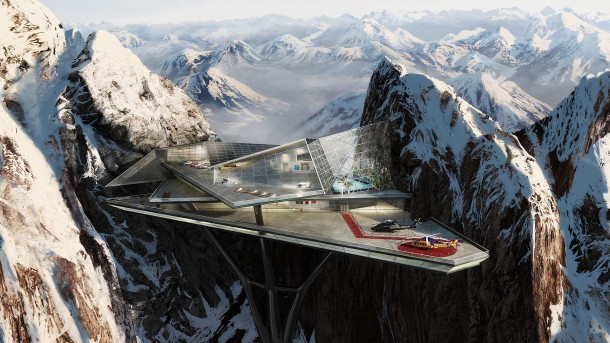 Second Place

Ani_Mill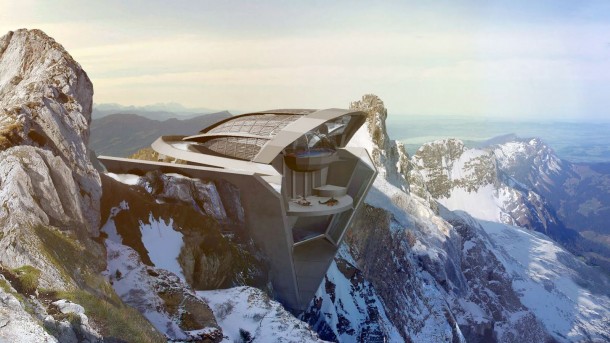 Third Place

Stu Kim